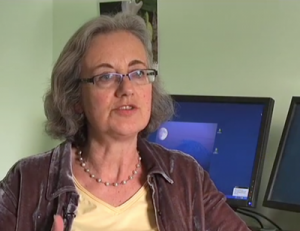 16 nonprofit agencies state-wide have been honored by Benchmarks for a Better Vermont's Performance Institute.  BBVT recently held a Results-Based AccountabilityTM (RBA) Showcase to highlight the learning and achievements of the 16 Vermont nonprofit organizations that have just completed the BBVT Performance Institute.
Benchmarks for a Better Vermont is a two-year initiative run by a consortium of organizations committed to strengthening Vermont's nonprofit sector. The program was initially made possible by a $200,000 grant from the federal Corporation for National and Community Service with matching financial support from each of the consortium partners as well as the A.D. Henderson foundation.
Marlboro College Graduate and Professional Studies of Brattleboro serves as the lead agency. Other partners include the Vermont Community Foundation, Common Good Vermont, SerVermont, United Ways of Vermont, and the United Ways of Addison, Chittenden, Lamoille and Windham Counties.
The BBVT Performance Institute is strengthening the reach and sustainability of 16 small to medium Vermont nonprofits. Over 16 months of training and technical assistance, they took on the challenge of answering the basic question Mark Friedman poses in his classic book, Trying Hard is Not Good Enough: "What would we do differently if outcomes really mattered?" Along the way, they gained the organizational capability to gather data, determine which activities/programs are most effective, focus resources, and share their success with funders and the wider community.
Seventy guests attended the showcase including key collaborators, state and private funders, legislators, thought leaders, data experts and the media.
The showcase was an interactive "round robin." Nonprofit teams prepared a poster depicting their own organization's work on one step of the RBA framework, or a particular challenge or success in adopting and implementing RBA.  The guests circulated among the presenters viewing the posters while learning of the challenges and rewards of integrating RBA into programs as well as of real-life examples of RBA in process.
After the showcase, a celebratory luncheon was held, followed by the awarding of Certificates of Completion to those agencies graduating from the Performance Institute program. In presenting the certificates, Kate Jellema, director of Benchmarks for a Better Vermont and chair of Marlboro's MS in Managing Mission-Driven Organizations program, proudly summed up the accomplishments of the graduates: "Each of these organizations designed a set of mission-appropriate and inspirational measures to track their real success as change-agents in their communities."