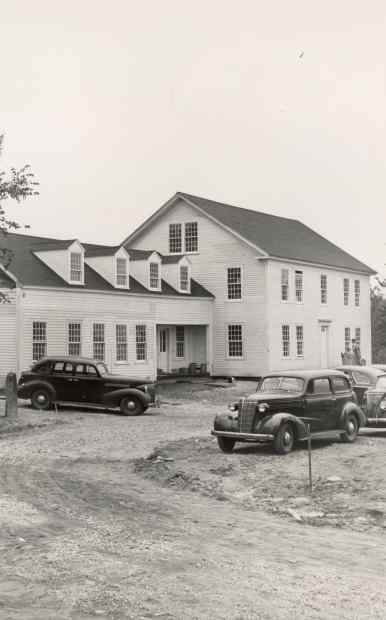 When Walter Hendricks established Marlboro College in 1946, he wanted to create a different kind of college—one where students were not just participants but active contributors to the academic and community life of campus.
As the community was being established, students and faculty worked together, pounding nails and sawing lumber to turn three neighboring hill farms in southern Vermont into the core of a scenic rural campus. The hands-on approach and sense of common purpose engendered in those early years remained hallmarks of Marlboro.
Marlboro's Culture
Marlboro's egalitarian culture and respect for the individual was central to many important developments over the years, including Town Meetings, the Plan of Concentration, and the Clear Writing Requirement. Other initiatives such as the World Studies Program and the Outdoor Program helped to extend the civic engagement of Marlboro students to local, regional, and global issues.
The founding of Marlboro College Graduate and Professional Studies programs in 1997 took the Marlboro pedagogy of self-directed learning in a close-knit community to a new level and a broader audience. Marlboro College became one of Vermont's premier institutions, a valuable educational resource serving the diverse educational needs of inspired undergraduates, graduate students, and working professionals from the region and the world.
The Early Voices Project
The Early Voices Project was an effort to videotape oral histories of some of Marlboro's first students, faculty, and friends, so as to preserve first-person accounts of college life.
The Rice-Aron Library
The Howard and Amy Rice Library, designed by John R. Myer of Ashley, Myer & Associates (Cambridge, Massachusetts) and completed in January 1965, was built to hold 50,000 volumes. The December 1965 issue of Architectural Forum stated: "Its barn-like form is at home among the converted farm buildings that form the core of the campus; inside it is designed strictly for reading (and "thinking," which Marlboro regards as the only major subject in its curriculum)."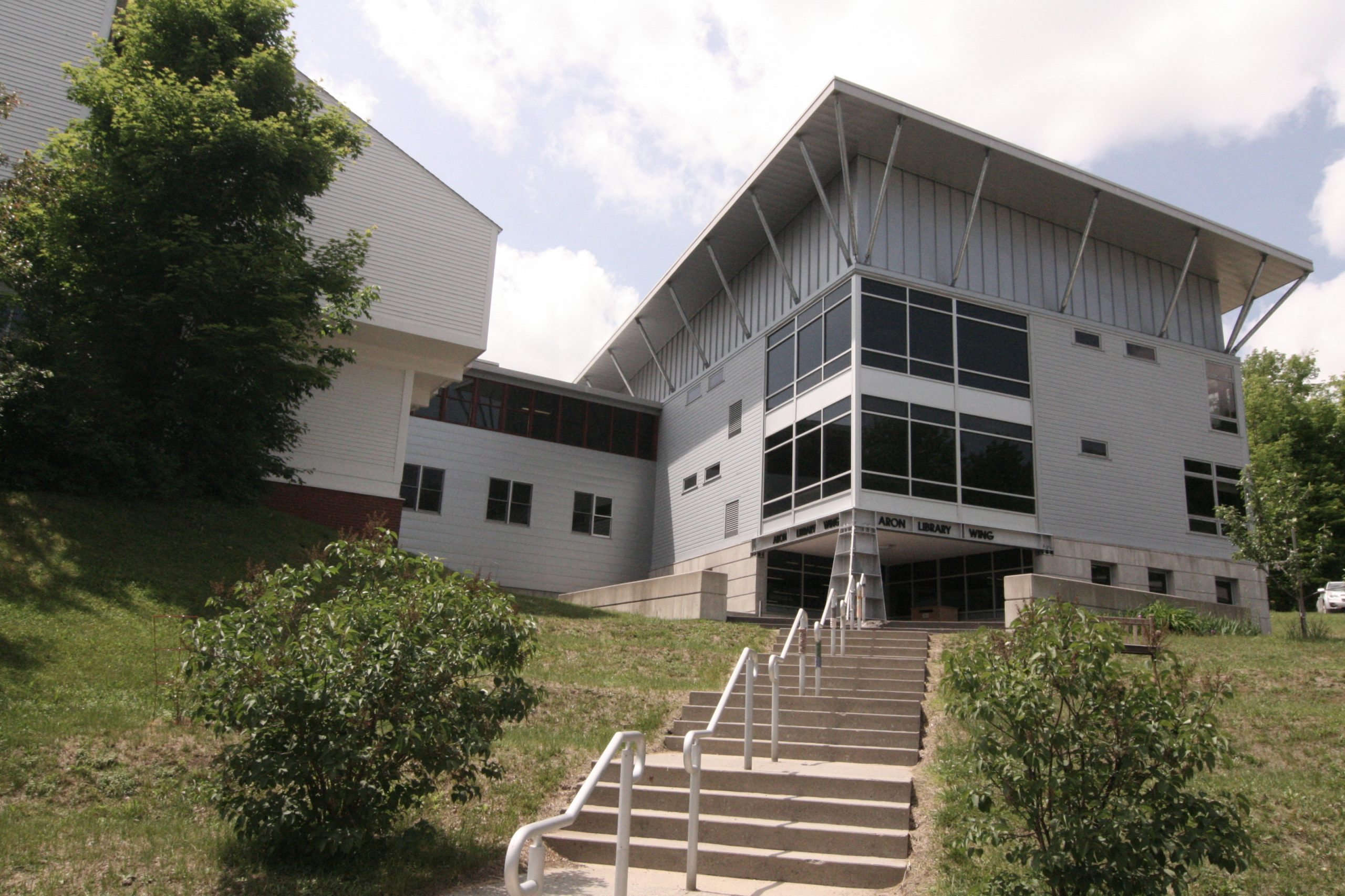 The Rice Library was filled beyond capacity within 20 years, but it wasn't until 2000 that the dreams of a library addition were fulfilled when anonymous donors gave the College $12 million with $2 million specifically slated for the library.
Special Collections
Marlboro College was home to several Special Collections housed at the Rice-Aron Library.
Rudyard Kipling Collection
Rudyard Kipling, a well-known English author who rose to the height of fame in the late 1800s and early 1900s, is best know for his short fiction and his children's stories, particularly The Jungle Book, the Second Jungle Book, and Just So Stories. Kipling's wife, Caroline, was American and had family in the Brattleboro area, which is how Kipling came to live in Vermont for five years at the turn of the century. He fell in love with the mountains and winter and designed his dream home, Naulahka, which still stands today, just north of Brattleboro, VT.
The Kipling collection is part of the Marlboro Archives at the University of Vermont.
Blanche Moyse Bach Cantata Collection
Blanche Honegger Moyse (1909-2011) was a founding member of Marlboro College's music faculty and co-founder of the Marlboro Music School and Festival, the Brattleboro Music Center, and the New England Bach Festival. Her personal collection of Bach Cantata scores and parts were donated to the library and contained her notes and markings. Beth-Ann Betz and Serena Smith generously volunteered their time to catalog and process the scores in 2011 and 2012. Betz and Smith also collected and donated funds to support the purchase of archival boxes and folders to house the collection.
Farber Photograph Collection
A New Yorker by birth, Lillian Farber fell in love with southern Vermont and moved to Newfane in the mid-1970s. While here, she was very active in the nonprofit sector and admired Marlboro College's commitment to student-centered education and joined the Board of Trustees.
With a sense of adventure and mission, she took on the role of chairwoman of the Trustees' finance committee. She was fearless in approaching potential donors, and unfailingly persuasive. Three Marlboro presidents, as well as members of the faculty and staff, counted on her for her counsel and foresight.
She had an artist's eye for photography, and over the course of a lifetime, built a distinguished collection that included works by Helen Levitt, Paul Strand, Ansel Adams, Eugene Atget, and Paul Caponigro, among others. In 2006, she donated the collection to Marlboro College.
Ellie and Fred Seibold each grew up in houses filled with art. They were given several interesting works as wedding presents, including one from Abe Rattner, a well-known Greenwich Village artist. When added to those each had previously acquired, these formed the nucleus of what was to become a large collection of original prints and folk art.
The Seibold Collection was generously donated to Marlboro College by Fred Seibold and hung in the Rice-Aron Library. The collection consists of 64 framed pieces and features work by many well-known artists from around the world, including Harold Altman, Paulo Boni, Shoichi Hasegawa, Peter Paul, and Pudlo Pudlat.