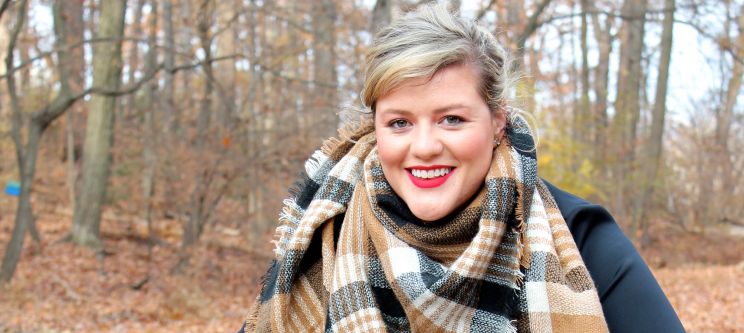 Alexia Boggs '13 knew she wanted to go to law school since elementary school. But it was at Marlboro that she honed her oral advocacy skills and discovered she wanted to take her interest in studying law to "the final frontier."
Marlboro taught me how to write, but I think I also learned how to talk at Marlboro," says Alexia Boggs, who did her Plan in politics, with a focus on the role of deliberation. She spent untold hours in Town Meetings, faculty and committee meetings, on Community Court, and as a student representative to the board of trustees, learning and practicing the finer points of persuasive oral advocacy. "Marlboro's system of governance was a political gymnasium for me to learn how politics work."
Marlboro is also where Alexia first learned about space law, from Lynette Rummel's course on international law and from the Plan papers of her good friend Eric Toldi '11 on the history of the space race. "Over the course of discussing Eric's drafts, he taught me about space law and clued me into how important space law would become with exploration of outer space in the 21st century." In May, Alexia graduated from the space law program at University of Mississippi Law School, one of two law schools in the U.S. that have such a program.
"Space law is exciting—how many lawyers get to talk about exploring outer space?" says Alexia. "I love that so many people are excited about space exploration right now, and I think that it has the potential to bring everyone to the table: if you are an activist, a physicist, a geologist, an artist, a military general, space has something for you." Did we mention Alexia's powers of persuasion?
The highlight of Alexia's law school years was participating in the Manfred Lachs Space Law Moot Court Competition, where teams of law students present oral arguments on issues of space law as if they are presenting to the International Court of Justice. Alexia's team swept all three awards in the North American regional semifinals—Best Team, Best Brief, and Best Oralist (Alexia, naturally)—but was beaten by the Indian team during the world finals in September, in Adelaide, Australia.
"If you make it to the finals, you actually present oral argument to three judges from the International Court of Justice," says Alexia, who was awarded Best Oralist once again at the finals. "As an international law nerd, this was a dream come true. I was overwhelmed with excitement to present argument to these judges, who wrote decisions in many of the seminal international cases I was citing."
Alexia's experience as a persuasive oral advocate led to successes in other competitions as well while she was at Ole Miss. In addition to the Space Law Moot Court Competition, she also won the National Professional Football Contract Negotiation Competition at Tulane Law School and "The Closer" National Transactional Law Competition at Baylor Law School.
"All three competitions required me to know my audience, to solve legal problems by thinking on my feet, and to be persuasive," says Alexia. She passed the D.C. Bar Exam in October, and is currently working as an attorney for a telecommunications company in Alexandria, Virginia. She plans to land a gig practicing space law in D.C. soon, and to someday help shape U.S. space policy.
"Another hope would be to present oral argument at the International Court of Justice on behalf of a spacefaring nation in real life," she adds. "Or to sit on the other side of the dais—who knows? I tend to dream big."