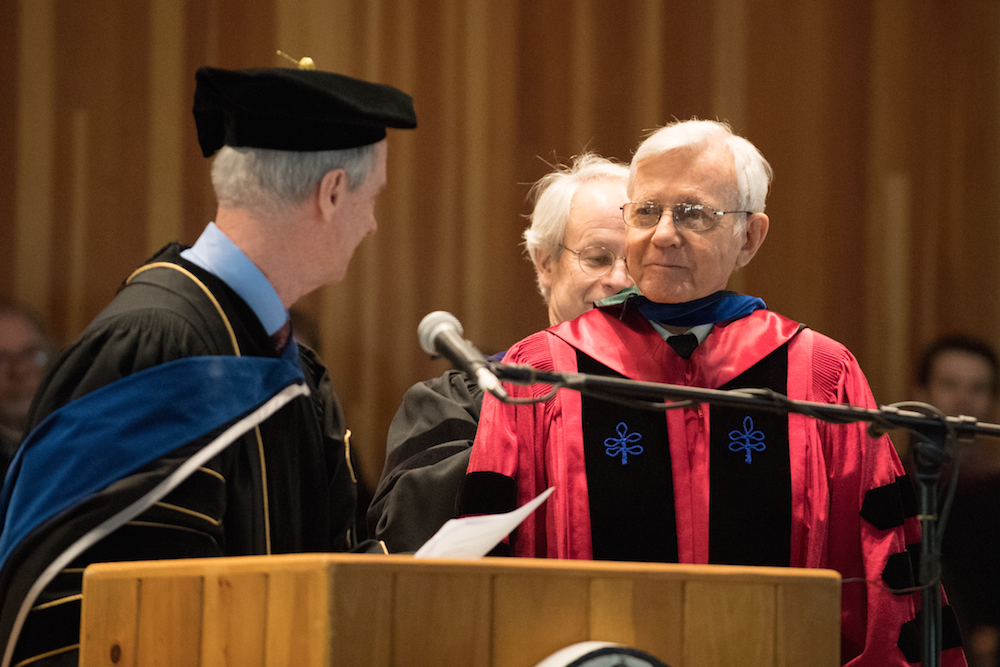 As an admirable example of global citizenry and service, you have stirred generations of advocates for international security and humanitarian ideals.
A graduate of West Point, you served in Vietnam and Korea, as well as in the position of executive assistant to two secretaries of defense and commanding general at two army facilities. Along the way you received your master's degree and a PhD in political economy and government from Harvard University. You also served as president of the National Defense University in Washington, DC, until your retirement.
Since that time, you have held academic and leadership posts at the American University in Paris, Johns Hopkins School of Advanced International Studies, and the Monterey Institute of International Studies. But you have made your most resounding impact in the realm of global peace and arms control. You were an outspoken critic of the Iraq War, and an advocate for nuclear arms control measures and the international ban on land mines.
Now serving as chairman of the board at the Center for Arms Control and Non-Proliferation, you are a valuable member of the Council on Foreign Relations and other organizations engaged in advancing peace. You are a respected advisor on these issues, and the author of several published articles on issues ranging from U.S. torture tactics to wasteful Pentagon spending.
You said in a recent editorial, "Cutting Pentagon spending recognizes that national security is more than military power. The United States is stronger with a strong economy, sustainable jobs, investment in education, renewal of our infrastructure, and a sensible energy strategy."
Your decades of dedication to international peace stand as testimony to the highest principles of citizenship. Bob Gard, for your life of public service in keeping with the ideals of Marlboro College, it is our pleasure to confer upon you the degree: Doctor of Humane Letters.