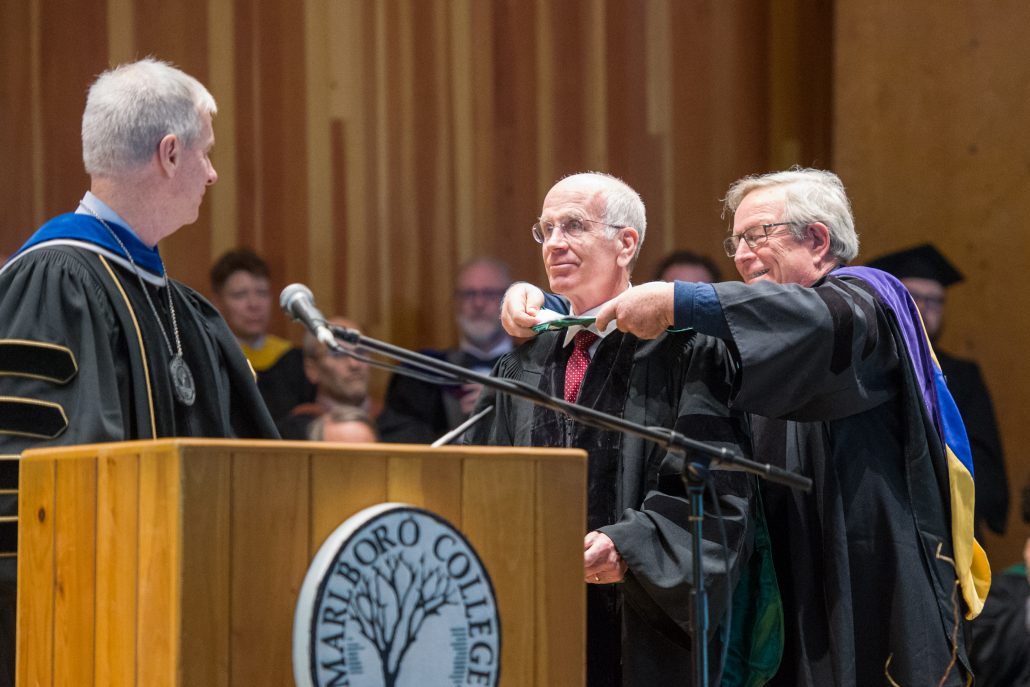 As an outspoken advocate on social issues, you have been a champion of working Vermonters and their environment throughout your career.
After graduating from Holy Cross, you fought housing discrimination in Chicago as one of the country's first Robert F. Kennedy Fellows, then went on to earn a law degree from the University of California, Berkeley. You settled in Vermont's Upper Valley and worked as a public defender before founding a small law practice.
You were first elected to the Vermont Senate in 1980 and were later selected by your colleagues to lead the chamber, becoming the first Democrat in Vermont history to hold the position of Senate President Pro Tempore.
In 2006, you were elected to Vermont's seat in the U.S. House of Representatives, in a campaign that gained nationwide attention for being the only contested congressional race in the country where both candidates refused to air negative ads. Vermonters have returned you to the House by wide margins in subsequent elections.
Now you are a Chief Deputy Whip of the House Democratic Caucus and a member of the Democratic Steering and Policy Committee. You serve on the Committee on Energy and Commerce and the Committee on Oversight and Government Reform, two areas that require urgent attention at this tumultuous time in history, and a founding member of the Congressional Problem-Solver's Caucus.
Your accomplishments in Congress reflect a strong commitment to finding common ground on the challenges facing our nation. In an era of partisanship, you have worked across the aisle to create jobs, invest in energy efficiency, protect our national security and civil liberties, care for our veterans, ensure health care for all, and increase access to affordable education.
You said, "A college education has always been the gateway to engaged citizenship, and Marlboro College is an outstanding example of an academic community where students are full participants."
Your lifelong dedication to democratic principles stands in testimony to the highest principles of citizenship. Peter Welch, for your life of public service in keeping with the ideals of Marlboro College, it is our pleasure to confer upon you the degree: Doctor of Humane Letters.