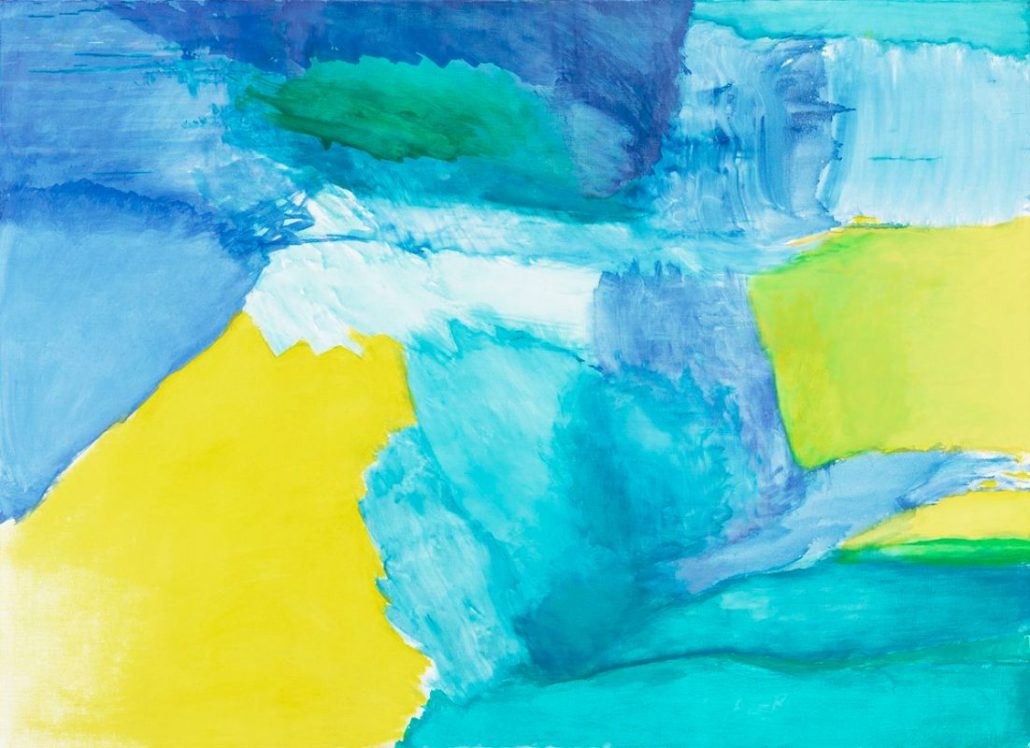 As a celebrated painter who has spent six decades exploring your distinctive vein of lyrical, luminous abstraction, you have shared the vision of an artist who has seen much of life and embraces it heartily.
Born and raised in New York City, your art education began at home with your mother Alice Trumbull Mason, a founding member of the American Abstract Artists group in the mid-1930s. Your childhood memories include visits from Mondrian, and watching Miró paint in a studio adjacent to your mother's.
After attending Bennington College and graduating from Cooper Union, in 1956, you were awarded the first of two Fulbright grants to paint in Venice. There you studied at the Accademia delle Belle Arti, experimented with blotting and transferring paint onto canvas, and fell in love with Italy.
Since your first solo show in 1960 at the Area Gallery, you have exhibited regularly in New York City and more recently in Santa Fe, New Mexico, where you have been enthusiastically embraced by western audiences. Your work is included in numerous public and private collections, and you were awarded the Ranger Fund Purchase Prize by the National Academy. You generously shared your talent and vision, teaching painting at Hunter College, in New York City, for more than 25 years.
Louis Newman, director of modernism at LewAllen Gallery in Santa Fe said, "Emily is a sensitive and contemplative artist, and she successfully conveys that onto her canvases. Her ability to express a lyricism and mystery through paint, her carefully perfected methods of paint application, and her use of color and gesture all come together to make her work truly distinctive."
Your intuitive process has produced an original body of work that mesmerizes and excites its viewers as few American abstractionists have done before. Emily Mason, for pushing boundaries with your original vision in keeping with the ideals of Marlboro College, and in recognition of your generosity to the college over the years, it is our pleasure to confer upon you the degree: Doctor of Arts.