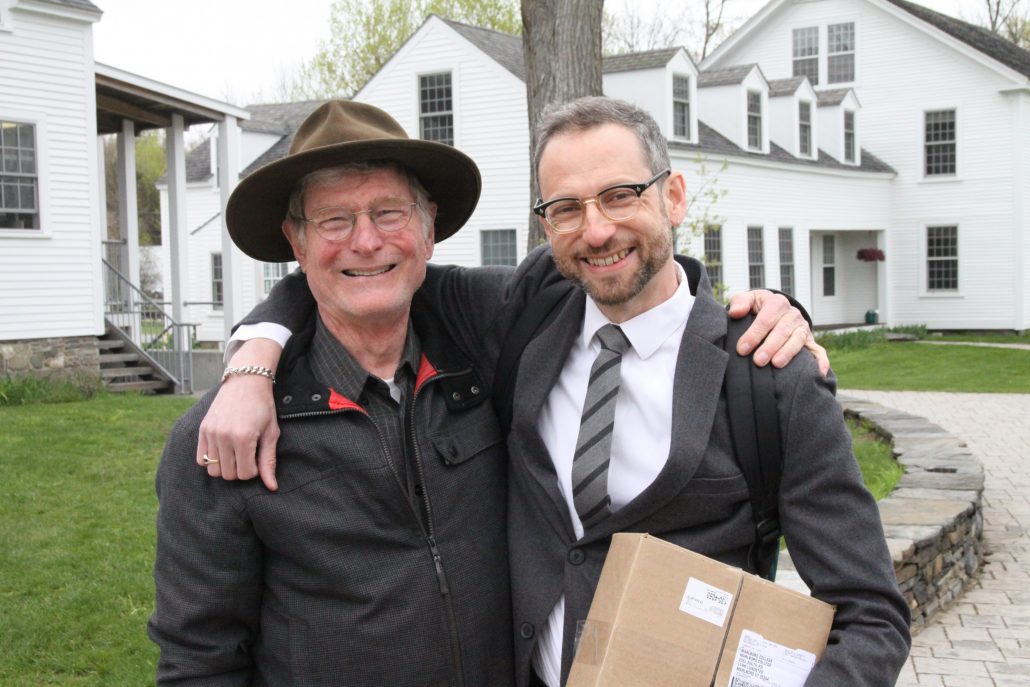 As a writer and producer on some of the most iconic shows on public radio, you have helped pioneer new ways of reporting and brought a wealth of stories and deeper understanding of the world to a national audience.
At Marlboro, you focused your Plan of Concentration on theater and creative writing, including a collection of original poetry and short fiction supported by a paper on American and English poetry.
You have said, "Writing my Plan was the hardest thing I had ever done until I got into journalism. Doing so taught me that I could accomplish even the most ridiculously ambitious goals as long as I worked hard and long enough."
And work hard you did, starting with moving to Indonesia to teach English and write for The Jakarta Post. When you moved back to the U.S. you began interning at WBUR, Boston's NPR news station, where you worked as a news-writer, engineer, announcer, field-producer, reporter and, finally, correspondent for the station's award-winning documentary unit Inside Out.
The rest is public radio history. You have contributed to many different programs over the years, including Marketplace, Radiolab, All Things Considered, Only a Game, and Studio 360. Now you are producer at This American Life, where you have reported on everything from war propaganda in Colombia to a psychological experiment that proved that ignorance is, in fact, bliss.
With all this, you still find time to write and publish poetry. As poet Walt Whitman famously wrote in "Song of Myself," you "contain multitudes." In 2013 you returned to Marlboro to produce an episode for Studio 360 about Whitman, and to admire a facsimile of the first edition of his Leaves of Grass with your former poetry professor T. Wilson.
Your commitment to informed narratives nurture our search for understanding and personify the loftiest values of the liberal arts. Sean Cole, for your multitudinous offerings on the air in keeping with the ideals of Marlboro College, it is our pleasure to confer upon you the degree: Doctor of Humane Letters.