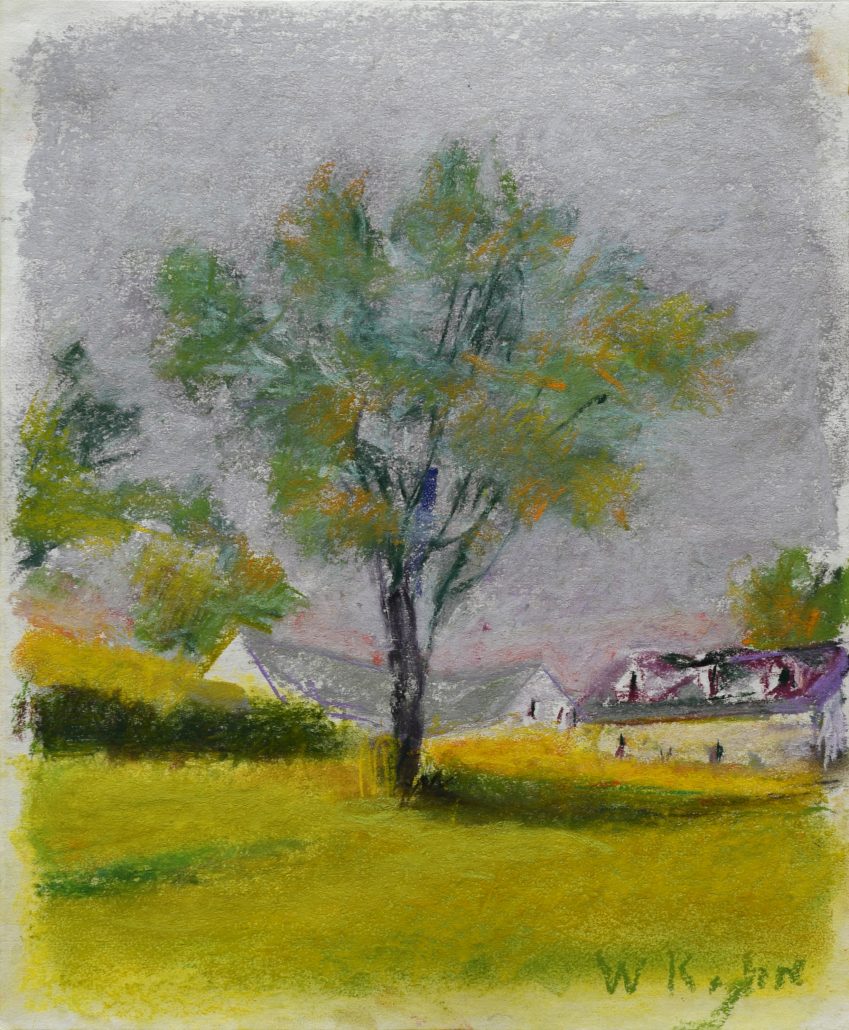 As a renowned painter with more than half a century of rich and expressive work in your portfolio, you have inspired countless art-lovers across the country with your unique fusion of representation, color, and spontaneity.
Born in Stuttgart, Germany, by age 5 you were already drawing the musicians in the orchestra your father conducted. At 13, you were forced to flee your homeland on a "Kindertransport" train that saved Jewish children just weeks before the start of World War II.
After emigrating to the United States in 1940, you graduated from New York City's High School of Music and Art and served in the Navy during World War II. Then you began studying with renowned painter Hans Hofmann before completing your bachelor's degree at the University of Chicago.
You have traveled extensively, painting landscapes in Egypt, Greece, Hawaii, Italy, Kenya, Maine, Mexico, and New Mexico. Although you live in New York you have spent summers and autumns on a hillside farm right nearby on Stark Road, and it is your vibrant Vermont landscapes for which you are most known.
Mara Williams, chief curator for Brattleboro Museum and Art Center has said of you, "His images are palpably about place, and yet they transcend mere description…this modern master has balanced the sensuous qualities of color and light with a relatively stark geometry of form, giving free reign to complex investigations of perception and of place."
Your paintings and pastels are found in the collections of the finest museums in the U.S, and you have received a Fulbright Scholarship, a Guggenheim Fellowship, an Award in Art from the Academy of Arts and Letters, and U.S. State Department's International Medal of Arts.
Your persistent productivity and unique blend of realism and impressionism have opened countless eyes to the beauty around them. Wolf Kahn, for your bold palette and contemplative artistic practice in keeping with the ideals of Marlboro College, and in recognition of your commitment to and generosity for the college over the years, it is our pleasure to confer upon you the degree: Doctor of Arts.