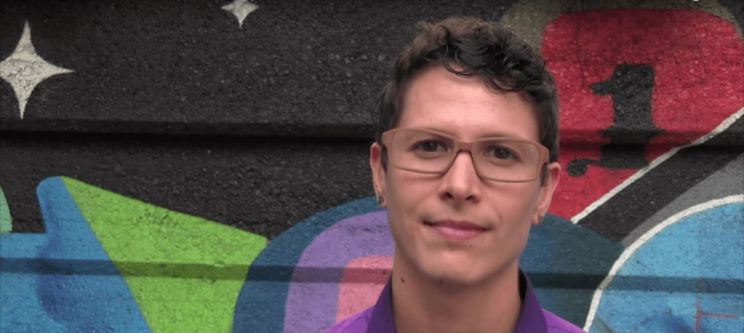 As a Puerto Rican trans man in the rural South, André Pérez '10 vowed to create online resources for trans folks in rural communities. At Marlboro, André's Plan included founding the Trans Oral History Project, a multimedia exhibit on the history of transgender activism. Almost a decade later, he is the director of America in Transition, a documentary series and community engagement campaign exploring community, family, and social issues for trans people of color across the United States.
"I am excited to return to the South in order to explore and celebrate queer people fighting for the right to stay and creating space for ourselves in the communities we came from," says André. "I want to talk about the South in complex and nuanced ways that go beyond the urban bias, and highlight the legacy of amazing queer culture that has managed to thrive, despite hostility."
Over the past two years, André and colleagues have completed three episodes of America in Transition and hosted a dozen screenings focusing on the South. He builds on three years and over 500 interviews at StoryCorps, where he broadcasted 50 segments on NPR and WBEZ. In 2015, he was named one of the voices that will change the face of public media by the Association of Independent Radio, and in 2016 he was featured among NewCity Film's 50 influential filmmakers in Chicago.
"Every day I get to learn from the incredible experiences of people in my own community, and that feels like a gift beyond measure," says André. Learn more and support his efforts to change conversations in rural communities at americaintransition.org.