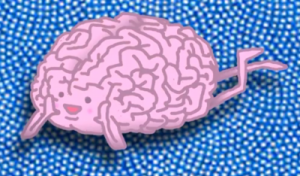 In what is becoming an annual tradition, on September 3 Marlboro College launched its Beautiful Minds Challenge, a contest for creative teenagers who like to think across disciplines. The prompt for this year's challenge is, "Create something out of destruction. Share what you learn." In addition to cash prizes ($1000, $750, and $500), individuals and teams in the 2014-15 challenge will compete for a full-tuition scholarship to Marlboro College, and 25 finalists will be invited, expense-paid, to the annual Beautiful Minds Challenge Symposium, April 1-4, 2015.
"This year we are using a prompt that was generated by one of the 2014 symposium attendees, and another 2014 winner put together the soundtrack for this year's video prompt," said Ariel Brooks, director of non-degree programs at Marlboro College. "It is so exciting to me to see the program gaining momentum as we have more and more creative challenge alumni who can contribute to making each year better than the last. I hope this year that we'll have previous winners take the two student judging panel spots, since we have many previous competition alumni who are now students at Marlboro College."
The annual contest was designed to attract students from around the world who think broadly and creatively. Students have submitted projects in the past from all over the United States and abroad including Hawaii, California, South Korea, and Ethiopia. Teens ages 14-19 are encouraged to view this year's website and video prompt for more information about the competition, prizes, and process. Creative submissions will be welcomed through December 1, 2014.