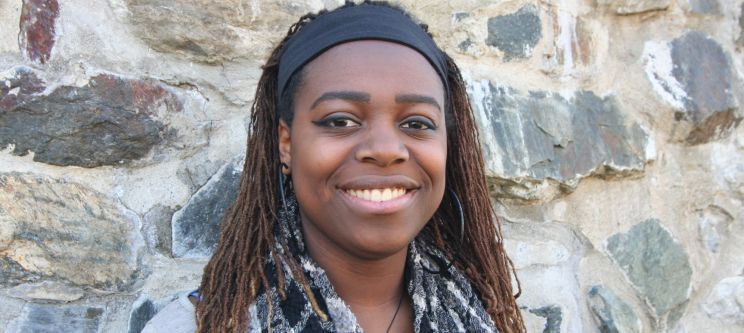 Well, I'm from the city, and Vermont is rural and quiet and full of nature. I decided to try something new, and it's been like a whole new experience with amazing opportunities and exposure to many different things. I was good at writing and wanted to come here because it's writing-based. I'm going to be writing a lot—I plan to be writing about Korean pop culture, and how it affects both them and us.
ON SOCIAL LIFE AT MARLBORO
It's been awesome. I am able to be friends with anyone and everyone and I don't feel like anyone is judging me. Everyone is so open, and the community really accepts each person for who they are. Coming from Chicago, there was definitely a bit of a culture shock, but with everyone else here being new and getting used to things, I wasn't going through it alone. That's the great thing about Marlboro, that you're never going though anything by yourself.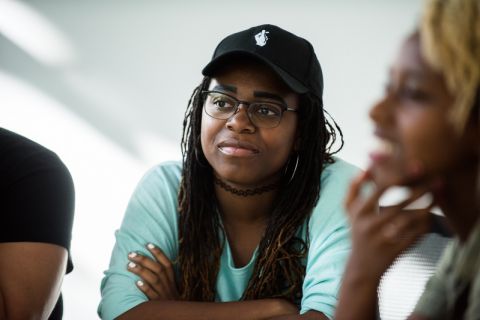 ON STUDYING K-POP MUSIC
I first became interested in Korean pop music after running into it on YouTube in the eighth grade, and then I was hooked. I've been studying the music and culture and how it's so different from how we run music industries in America. There are many good and bad aspects of the industry that I'd love to explore. I'd love to go to South Korea and experience it myself.
ON ACADEMICS AT MARLBORO
I think my studies right now could be anything in regards to what K-pop is today, and how it's evolving. I want to explore all aspects, see what I can learn and in what ways, and I think that Marlboro is the best place for me to do that. My professors allow me so much freedom, and they support me every step of the way in my studies, especially since we are able to design our own courses here. Having Seth, the Asian studies professor, here through that process is amazing.
ON THE WORLD STUDIES PROGRAM
The World Studies Program helps me with my research and my ability to be open-minded when thinking about cultures that are not necessarily my own. I'm hoping to work out of the country, work internationally, and explore the world.
ADVICE FOR INCOMING STUDENTS
Do the research, and be an independent thinker. Be open-minded and ready for change because there are a lot of great opportunities here that you can take advantage of. Be willing to try new things.