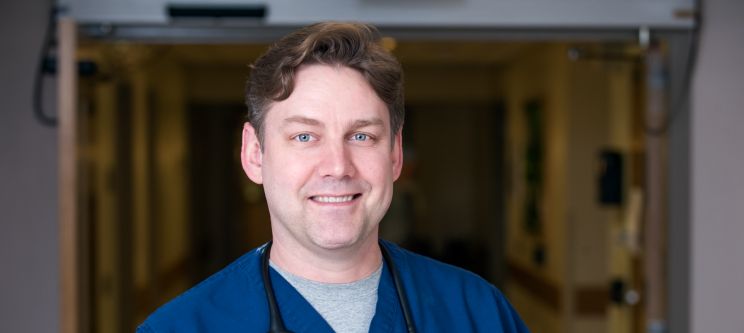 When alumnus Norman Paradis '79 visited Marlboro in the 1990s to give a talk on his research in emergency medicine, Ithiel Fuller '95 was considering medicine as one of many career choices. But he was not sure how to proceed until Norm took him under his wing.
"Norm was a very entertaining speaker," says Ithiel, now a partner at Anesthesia Physicians of Brattleboro. "While a discussion of medical research methods might seem to be a rather dry topic, his talk was full of juicy descriptions of things such as using small balloons inside the body to enhance CPR."
Biology professor Bob Engel gave Ithiel a personal introduction to Norm, specifically to encourage the young student to visit Norm's medical research laboratory at Columbia University. But the visit turned into a job interview, which turned into a position as a research technician.
"I enjoyed the work immensely, and continued working in research labs for six years until I remembered that I still wanted to go to medical school. By that time I had co-authored multiple publications, which lent great strength to my application." Ithiel graduated from the Medical College of Virginia in 2005, and started working in Brattleboro four years later.
"Every day I get to directly help other human beings, which is very gratifying," says Ithiel, who returned to Marlboro himself last April to give a talk on pursuing medical professions. "I stamp out pain wherever I find it, but the art of my specialty lies in preventing pain from ever happening in the first place."