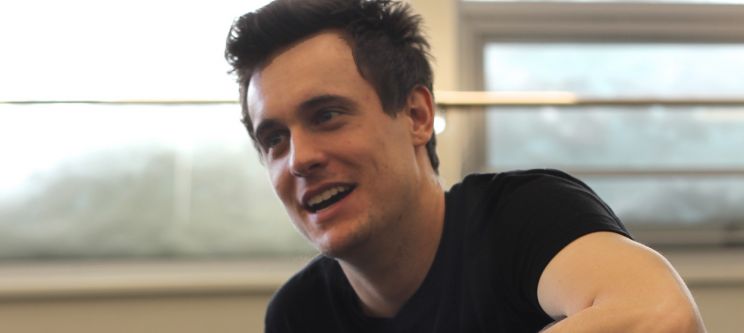 ON TRANSFERRING TO MARLBORO
When I was at other colleges, I knew I didn't actually want to be there. I was taking classes I was interested in, and getting some credits, but I wanted to go to a smaller liberal arts college and was looking for where might be a good fit. I sort of stumbled onto Marlboro and I really liked how small it is and the Plan of Concentration. Doing music composition at other schools I was looking at, you end up not composing very much as an undergrad student. I didn't think it was worth it to go to a college that wouldn't allow me do that. I knew that Marlboro would let me structure my education: I could take four- to six- credit composition tutorials, basically from the moment I got here, and actually be doing what I want to be doing.
ON BRANCHING OUT
I came here and I was like, "I'm just going to do music. I know what I need to learn." But now, branching out is really refreshing—to get into all of these different forms of art and see how people think about it differently. Like how a choreographer thinks about making a dance or what a sculptor is trying to say. Same in theater: improvising or doing physical theater is really being in the body. Because so much of music is completely intellectual, you know…so it's been very refreshing with dance and theater to explore that side of it.
ON SOCIAL LIFE AT MARLBORO
Yeah, I like broomball. Broomball is great, and soccer has been really fun. And just playing music with people—So much of my social life is just structured around what I'm interested in doing, so I relate to people a lot. I'm like, "Let's go play some music." I'm really focused on my work. A number of the music students this year were older like me, but I feel very comfortable interacting with other people of any age around music. I think that to be successful at Marlboro there's a level of self-motivation and maturity required—even somebody who's 19 is doing something they are interested in, and passionate about—so that distinction isn't so great.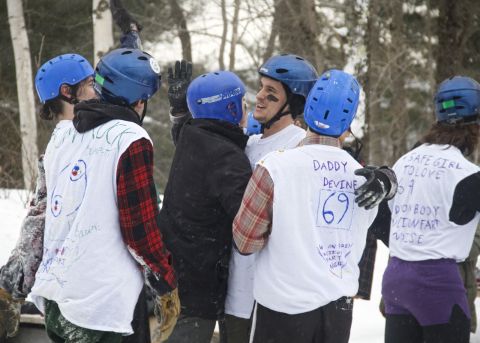 ON STUDYING MUSIC AT MARLBORO
I think at a place like Marlboro, you're rarely going to get conservatory-level musicians, and that's implied, but I get a conservatory-level education in the liberal arts, so it doesn't really bother me. Since there are not so many music students, and there are two music professors, I was taking tutorials the semester I got here. I'm in this wonderful situation where I have complete control and complete choice of what I want to be studying and I don't have to wait in line to take the tutorial I'm interested in. You can't get that anywhere else. I'm ending up with more performance opportunities that the typical undergraduate in a conservatory would.
ADVICE FOR INCOMING STUDENTS
I suggest taking classes that you don't think you'd be interested in. I've done that a number of times. I didn't think I would get into physical theater, but it was really good. I think jumping into things that make you uncomfortable is good. So maybe, your first couple of semesters, choose a class that you're resistant to, and you think it would be really uncomfortable, whether you're an artist taking a math class or if you're a scientist taking a theater class. It's really great.