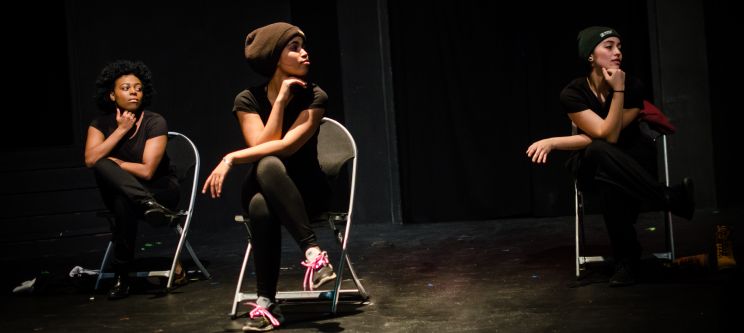 I'm from Washington Heights, so I didn't have the typical American New York City experience. I grew up around mostly Dominicans and my whole neighborhood is Hispanic. I've never been around any other culture. There are a lot of racial issues tied to it, and I know a lot of people who identify as black because of issues back in the Dominican Republic. I identify as Afro-Latina.
ON CHOOSING MARLBORO
In high school, I was given a book called Colleges that Change Lives, and I looked at Marlboro. I thought that it was really different from New York City and I was ready for a big change. It's been interesting. I'm used to 24/7 corner stores and a different cultural background. It's a good change too. It's been easy for me to assimilate, especially after participating in the Beautiful Minds Challenge as well a the Bridges trips.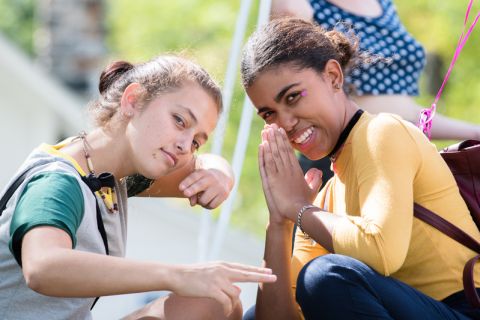 ON ASSIMILATING TO A NEW CULTURE
It's been kind of a culture shock being here. I don't dance every day. I don't speak Spanish as much. I feel like I'm losing my culture, so it's nice to have Living in Color. This year, the program was about bringing together the community and having events where we talk about issues and controversies on campus. Living in Color has helped me stay here.
ON THEATER AND PSYCHOLOGY
I've been focusing on theater as well as psychology. I'm trying to bring together my Dominican culture with American culture through doing a show. I want to also do some work around identity crisis and psychology. In the Hispanic community people don't want help, they want to keep it in the family. You can't force someone to get help, but it's important that they know that an opportunity is there and there's no shame in needing help. I hope to someday open my own practice to serve people of color in low-income neighborhoods.
ON THE BEAUTIFUL MINDS CHALLENGE
I was a Beautiful Minds finalist in 2015. It was really fun. I felt odd because I was a high school senior going to this college in the woods. I wasn't too intimidated until I saw seniors walking around. I don't have to put up a front here, though. I just am who I am and I'm here for myself and there are so many people here who are willing to help you out.