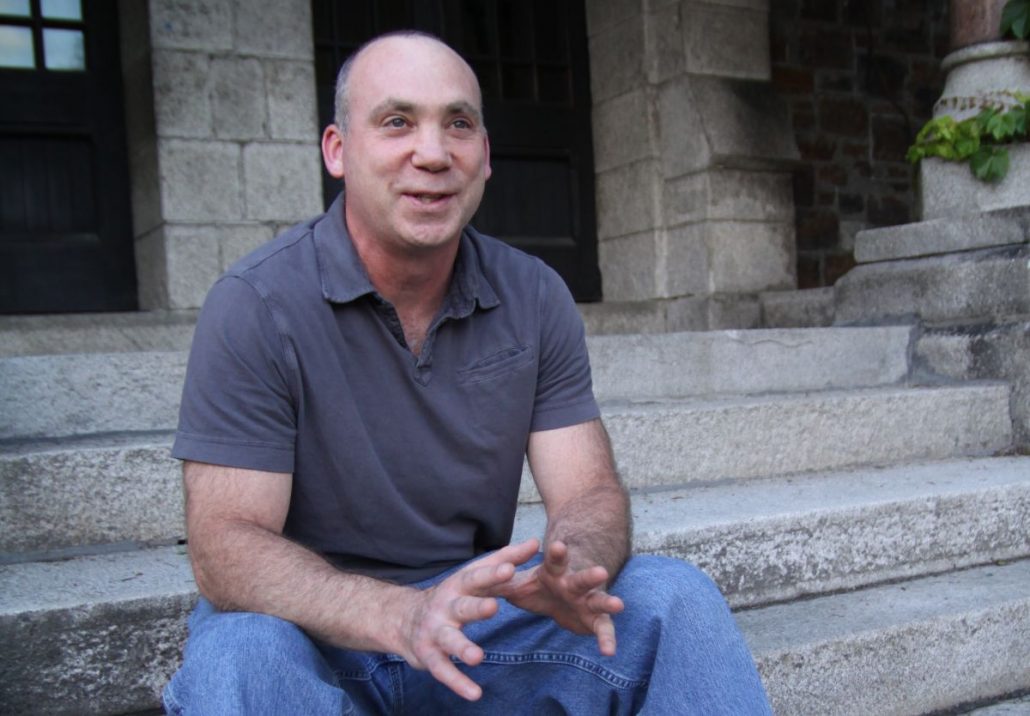 "In today's world," explains Larry Cornick, "there is a lot of talk about sustainability and green. I want my degree to mean more than just, ' I am the green guy.'  I want to legitimize what I do, follow my truth, what I believe in. I feel that through this program I can accomplish just that."
That might sound straightforward enough, but Larry only arrived at the MBA in Managing for Sustainability program after exploring a wide array of careers in everything from the film industry in Los Angeles to sales of bake-ware and kitchen gadgets. "I am coming from an unconventional past," He smirks.
A few years ago, Larry determined that he needed to further his education in order to be the change that he wanted to see. "The consumption level is too high," he explains. "I want to figure out a way to satisfy our growth as individuals, as a society, without this notion that we have to keep consuming- find a way to do it in a sustainable manner."
Larry remembered reading about Marlboro College in Vermont Life magazine. He did some research and discovered Marlboro College Graduate School offered a wholly online bachelor's completion program for managing information systems. After completing that, he was intrigued by the MBA in Managing for Sustainability. "I looked at other more traditional programs but found this one to be more relevant to addressing current business issues. I knew the moment I walked in that I was in the right place," he says.
The MBA's blended learning model appealed to Larry's tech-savvy side. He feels that doing class work in an online environment between the once-a-month weekend intensives has contributed greatly to developing a sense of community within his cohort. "The majority of us met in November and created a Google group before we even took our first class. It turned out to be a centralized place where people can share joys, challenges, and discuss problems with school work or have study groups," he says.
Larry has also finally found a home at New England Natural Bakers in Greenfield, Massachusetts, a company that creates and sells organic bulk granola, trail mixes and chewy granola bars. He works in the newly created position of marketing coordinator, and is already applying what he learns in his MBA program within a company that he feels great about.
"We are learning things on so many different levels, so all of those pieces are going to work together to make me a whole citizen," says Larry. "I hope that in the end, having my MBA from Marlboro is going to mean more than just those three letters. It is going to have something behind it — for my heart."