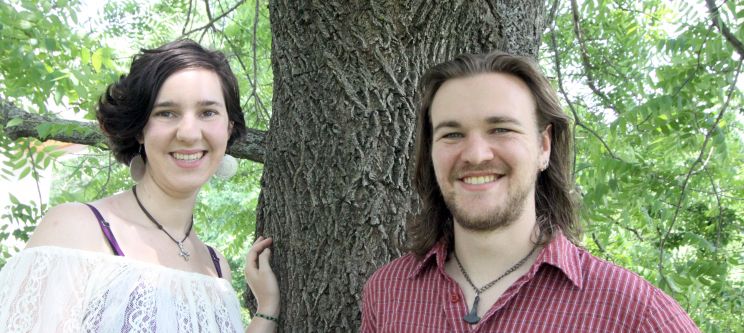 Touring has become commonplace for Lynn Mahoney Rowan '09 and Will Thomas Rowan '08, who started the World Music Ensemble while at Marlboro and are now half of the vocal group called Windborne. But their tour in February 2014was uncommon by any measure: a month in Turkmenistan, Kyrgyzstan, and Angola with the American Music Abroad program, run by the U.S. State Department's Bureau of Educational and Cultural Affairs. Windborne was one of 10 acts chosen from 350 applicants to share American musical traditions with communities around the world, and learn from local traditions.
"The reason this program is so important is that it brings people from different cultures face to face with each other," says Lynn. Windborne was a natural fit, as they sing music from all over the world, with a strong focus on American folk music. "You get to experience culture through meeting real people, not through what the media gives you, and it went both ways. What better way is there to do that than through music?"
"We were treated like rock stars," says Will. "People were mobbing us and asking us for our autographs. We were in some areas where people had never seen someone from the United States." Windborne played to packed houses, collaborated with the members of a local folk ensemble in Kyrgyzstan, and shared the stage with social activist musician Waldemar Bastos at a beachside concert in Luanda, Angola.
"When you are working with these musicians, and we are sharing a stage, it makes you realize that we are not so different," says Lynn. "It's very powerful."