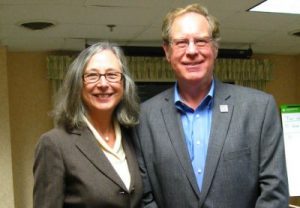 Marlboro College is pleased to announce a partnership with the Snelling Center for Government to introduce three new graduate level courses in leadership, public policy, and community engagement. The courses will be based on learning from the Snelling Center's Vermont Leadership Institute, and will be incorporated into Marlboro's Master of Science in Management–Mission Driven Organizations (MSM-MDO) program.
"I am excited about our new partnership with Marlboro College," said Mark Snelling, president of the Snelling Center. "The new program brings together two wonderful Vermont institutions, and will enhance our graduates' knowledge as they continue to work as leaders in their communities across Vermont."
The Snelling Center created the Vermont Leadership Institute (VLI) in 1995 to stimulate citizen enthusiasm for and participation in public service. Under the terms of the agreement, Marlboro College will design three graduate courses built on the foundation of the VLI learning experience and augmented by related coursework. The three courses are titled Emotional Intelligence for Leaders, Public Policy and Systems Change in Vermont, and Collaboration and Change.