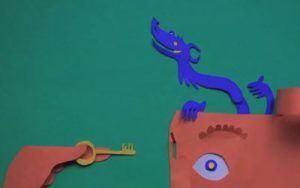 Marlboro College announces the launch of their Beautiful Minds Challenge for the 2015-2016 academic year. Inspired high school students are invited to respond to the prompt of "Human Being: Being Human. Capture Truth," taking a fresh look at what it means to be human and expressing what they find in a thoughtful and original way.
"The Beautiful Minds Challenge allows students who like to think about ideas, and express their thoughts creatively, to see what a Marlboro learning experience might be like," said Kate Trzaskos, director of non-degree programs at Marlboro. "It's an unusual opportunity, and for many of them with diverse intellectual and creative interests, Marlboro is a great fit."
The Beautiful Minds Challenge is open to all teens, age 15-19 and not yet enrolled in college full-time. Entries in the form of a creative digital documentation, whether that's words, images, audio, or video, are due by Tuesday, December 1, 2015. Submissions will be judged by a panel of Marlboro faculty, staff, and students based on their quality, creativity, preparation, and demonstration of original, critical, and innovative thinking.
The top three high school seniors who intend to enroll at Marlboro College in the fall of 2016 will be eligible for a full or partial tuition scholarship, and other students are eligible for cash prizes of up to $1,000. The 25 finalists will be awarded expense-paid trips to the Beautiful Minds Symposium, from March 30 to April 3, 2016, where they will share their projects and experience Marlboro College firsthand.