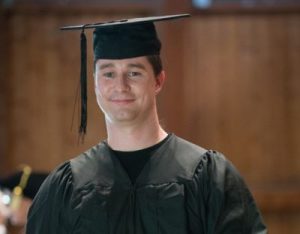 Marlboro College is pleased to announce that it has been designated a 2016 Military Friendly® School by Victory Media, a leader in connecting the military and civilian worlds and publisher of G.I. Jobs, STEM Jobs, and Military Spouse. The designation is awarded to the top colleges, universities, community colleges, and trade schools in the country that are doing the most to embrace military students, and to dedicate resources to ensure their success both in the classroom and after graduation.
"Most of Marlboro's first students were veterans, thanks to the GI Bill, and the college is proud of its institutional history of being veteran-friendly," said Kevin Quigley, Marlboro president. "Our learning community is committed to helping veteran students succeed and follow an individualized course of study firmly grounded in the liberal arts."
Now in its seventh year, Military Friendly® Schools designation provides service members and their families with transparent, data-driven ratings about post-military education and career opportunities. This list of designated schools has changed the student veteran landscape to a more transparent one, and has played a significant role in advancing best practices to support military students across the country. Marlboro College will be showcased along with other 2016 designated schools in the annual guide to Military Friendly® Schools, special education issues of G.I. Jobs and Military Spouse Magazine, and on MilitaryFriendly.com.