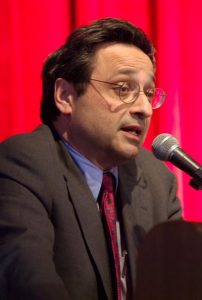 Marlboro College is pleased to announce that acclaimed Columbia University professor Andrew Delbanco will address graduates from the class of 2014 at the college's 67th graduation ceremony, on Sunday, May 18. Delbanco, the Mendelson Family Chair of American Studies and Julian Clarence Levi Professor in the Humanities at Columbia University, is winner of the 2006 Great Teacher Award from the Society of Columbia Graduates. He is the author of Melville: His World and Work, which won the Lionel Trilling Award and was a finalist for the Los Angeles TimesBook Award in biography, as well as several other books.
"Marlboro is a leading example of a precious American institution: the residential liberal arts college," said Delbanco, who was dubbed "America's Best Social Critic" by Time Magazine in 2001. "For many years it has been a place where young people develop their creativity and prepare for responsible citizenship."
"Dr. Delbanco is an ideal choice to address our community of independent-thinking and engaged graduates this year," said college president Ellen McCulloch-Lovell. "He has a profound understanding of the importance of the liberal arts and sciences in today's world and the role of scholars in society." Andrew Delbanco will receive an honorary degree from Marlboro along with his brother Nicholas Delbanco, author and Robert Frost Distinguished University Professor of English Language and Literature at the University of Michigan.