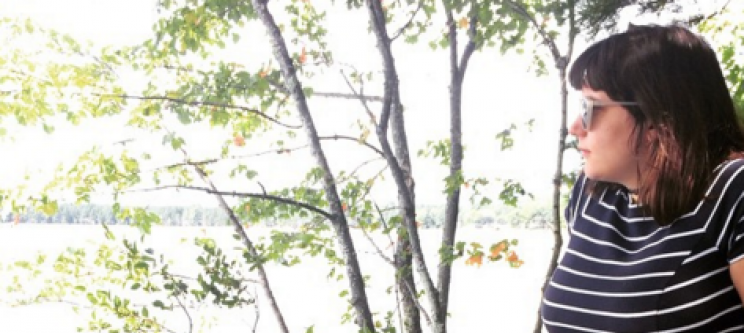 "Plays should be a conversation—not a lecture," says Mercedes Lake, whose play Taught premiered at the John Cullum Theater in New York in October (see Giving in Action, Winter 2016). "My education at Marlboro taught me that it is more valuable to ask questions than to prescribe answers. This undoubtedly made me a better playwright."
Mercedes graduated from Northwestern University's Writing for the Screen and Stage MFA program in June 2016, and her plays have received readings at the Chicago Dramatists and been finalists in the Brooklyn-based Scrap Mettle reading series. Her New York production of Taught was made possible by a competitive grant from the Araca Project, an initiative by the Araca Group to foster young arts entrepreneurs.
"I pitched Taught against a dozen other possible plays," says Mercedes. "I emphasized that popular culture is a lens through which we can dramatize American ideology, a lesson I learned from Kate Ratcliff and Brenda Foley. The judges loved it."
Mercedes is interested in connecting historical moments to present phenomena in her plays, and in expanding representation in theater and television. With Taught, a play about weight loss, reality television, capitalism, and the dangers of defining "health," she wanted to make fatness visible without being confrontational.
"Even in the progressive art spheres, fat people—mainly fat women—are a punchline, if they're represented at all. By writing a play where fatness and shame are at the forefront of the conversation, I wanted to make it impossible for people to disengage."