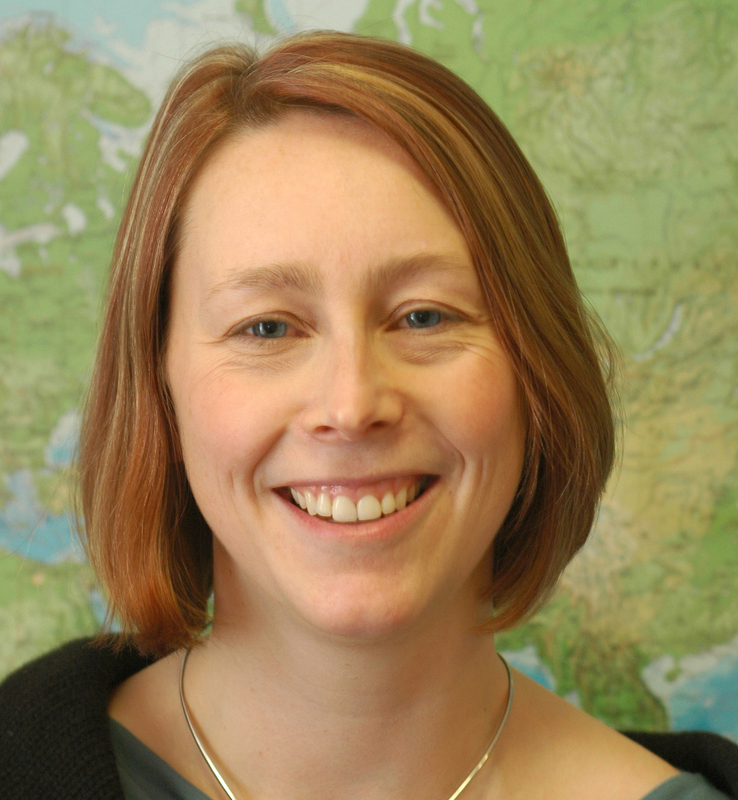 "Marlboro was the only MBA program on the East Coast that offered an executive MBA with a sustainability focus. Once I found the Marlboro program I was hooked and I did not look at any other schools," says Nicole Hade, who had been seeking a program that would help her expand her efforts to implement sustainable practices at her place of employment.
Nicole joined Hamilton Sundstrand in 2005. The company is a division of United Technologies based in Windsor Locks, Connecticut; with 18,000 employees in 50 major facilities across the globe it is among the largest suppliers of technologically advanced aerospace and industrial products, including solar receiver and salt thermal technologies that lead to the construction of concentrated solar power plants. Their corporate responsibility web site offers news about their projects and goals as well as copies of their annual corporate responsibility reports dating back to 2004.
Prior to enrolling in Marlboro's MBA program, Nicole was already involved in sustainability education, including leading the Green Events Team, which coordinated and reported on sustainability initiatives for all employees worldwide. She describes what she's learned in her two years as "inspiring."
"Each of the professors brings a unique sense of the underlying issues of sustainability," says Nicole. "The sense of community that has been built into the program has been amazing.  Although the program itself is new, the community is a core piece that welcomes everyone."
Hamilton Sundstrand is sponsoring Nicole's Capstone Project. She has developed two strategic toolkits for sustainability – one for managers, and one for employees. The kits provide a series of actions that managers and employees can use to ensure goals of United Technologies' Sustainability Strategy is successfully met.
The Employee toolkit focuses on building a culture of sustainability throughout the workforce that empowers the employees to take ownership of their role in creating a sustainable business.  The Manager toolkit focuses on creating linkages from the UTC strategy to the business through objectives, hiring practices, communication, and tools that create and unite a culture of sustainability within Hamilton Sundstrand.
Nicole says her experience Marlboro's MBA program has broadened her perspective to include a focus on systematic change and will help her continue her work provide tools and best practices for corporations to reduce their environmental footprint.
"The program has been built to go beyond business as usual to explore how one can fully integrate economic, environmental, and social issues, creating a business that is sustainable by design," says Nicole. "It will help me continue to work with corporations to change business at its core."