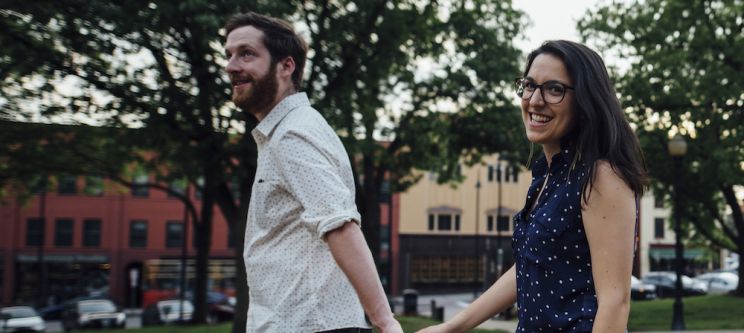 "One of the best things about being a counselor for teens is getting to witness and help with my clients' identity development process," says Olivia Sanders '10, who works at a community mental health center in Burlington, Vermont. "I love helping young folks to gain awareness of themselves, their values, and who they want to be in the world, as well as find communities where they feel loved and supported."
Olivia's Plan of Concentration focused on adolescent identity development and gender studies, and continues to directly and positively relate to her work. "My Plan not only influences my daily clinical practice, but set me up with an in-depth and complex foundation in psychology that exceeded other undergraduate programs," says Olivia. After completing a graduate degree at University of Vermont's clinical mental health counseling program, she was immediately hired for her current position.
"I primarily work with young people who are struggling with trauma, substance abuse, depression, anxiety, and/or navigating identity development," says Olivia. "I have a particular interest in bringing sexuality, social justice, and sociocultural aspects of identity development into my work, exploring issues of power and oppression, and making sense of the world my clients live in. This looks like conversations about consent and communication with partners, or having a space to talk about their thoughts and feelings about school shootings or racism in their schools."
On a more personal note, Olivia and Noah Burke '10 (pictured above) are still together and were married in September 2018.