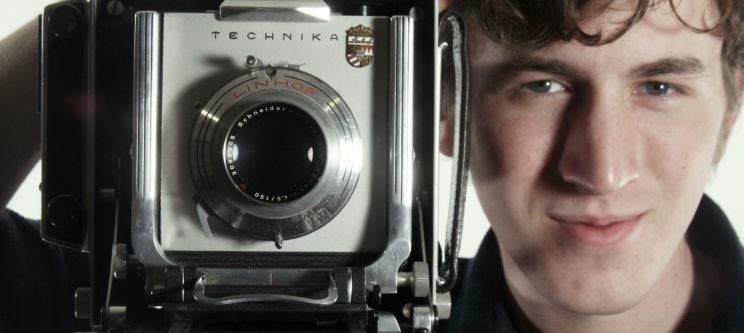 I was home schooled throughout elementary and high school. My mom was my main teacher until I got halfway through high school, when I started taking most of my classes through groups of home schoolers, or going to community college. It was a really good experience. I don't regret staying away from high school. Some of my friends who went to other institutions were unable to transfer their college credits for many reasons, but the bureaucracy of Marlboro is surprisingly face-to-face. People are actually there.
ON ACADEMICS AT MARLBORO
The workload here is more than I expected. It took about a semester to get used to, so every incoming student should think about that, and be ready for it. Time management was the biggest thing for me. If you put in the time everyday, the experience for the first few weeks will be much easier. I'd say it's a lot easier to get your work done here, than it might be at other schools, because everyone is so focused here. It's not hard on a Thursday or Friday night to just end up studying in the library with your friends because that's what you all want to do that night.
ON EXTRACURRICULAR ACTIVITIES
Whenever I have the time, I'm part of the ski team and the soccer team. Both of those have been really great experiences, even though sports at Marlboro aren't as competitive as other places. Everyone just gets up and has a good time. Everyone on the ski team really likes hanging out even when we're not on the trails. And even though we've never actually been in a race, I think there's a lot of potential for next year when we have more snow.
ON PHOTOGRAPHY
I'm mainly a photography student. Learning to communicate through visuals entirely is very interesting. Aside from the way you can control images through titling and structuring, I'm interested in the way that one can read into an image. Not in just an aesthetic way, but the way one can make a point using images. There's lots of ways that photography is really powerful in a way that the spoken or written word isn't.
ON CHOOSING MARLBORO
I first saw the webpage for Marlboro when I was 15 or 16, a long time before I actually started looking at colleges. I just decided that Marlboro was where I wanted to be. A lot of it has to do with the size of the school. I am much more comfortable knowing everyone around me. Also, the style of classes that are taught here are very similar to being taught by someone at home. It's much more in tune with what you want to learn—and need to learn. At Marlboro you can really see that the teachers have an interest in what you should know, and they tailor their classes that way.
ON ADVICE FOR PROSPECTIVE STUDENTS
If you're not sure you want to come here yet, always come visit. I visited three times before I actually decided to come here. I would say you can't really understand what Marlboro is about until you get here. Sit in the dining hall, come to the coffee shop, check out the library, maybe even do an overnight. I've seen kids doing overnights and deciding that night that they want to come here. The physical space is really important. You can realize whether or not you want to be here.