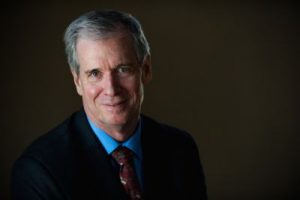 "I feel very fortunate to be arriving on campus today," said Kevin Quigley, who assumed the presidency on July 1, 2015. President Kevin was appointed by the board of trustees in February, and takes the helm following a fulfilling career with Peace Corps, both as country director in Thailand and as president and CEO of their global alumni organization. "The college so clearly echoes my own life experiences, and its values resonate deeply with me."
Kevin addressed Marlboro constituents in the latest issue of The Marlboro Record, the college's online development publication, published July 1. He takes office at a crucial time in the college's history, when its national reputation as a liberal arts institution is strong and its endowment and fundraising are at an all-time high, yet it still faces challenges. "I look forward to meeting each of you and discussing how we can build on the college's remarkable legacy," he said.
Inauguration and associated events, including a Marlboro College community "day of service," will take place September 11-13. Read President Kevin's full letter to the community, or learn more about his history.