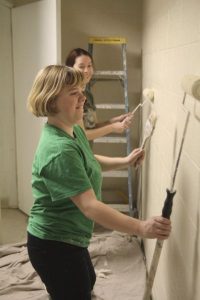 In the last year of her tenure, former President Ellen McCulloch Lovell established the President's Fund for Marlboro's Future as a way to ease transition and provide a solid foundation for flourishing. The fund accounted for just over $2 million of total fundraising for fiscal year 2015, exceeding all expectations in support of sustainable campus improvements, student financial aid, and other goals.
A large fraction of that total, or $700,000, is earmarked for campus and other capital improvements, including a $400,000 anonymous donation for the complete renovation of the ever-popular Happy Valley dorm. Another $650,000 went toward funding for the now-fully endowed Luis C. Batlle Chair in Music, and a generous $552,500 went toward other improvements in faculty and staff compensation. An additional $95,150 was unrestricted, contributing toward the $1.6 million total in the Annual Fund for fiscal year 2015.
A final $42,020 went toward the Ellen McCulloch Lovell Prize in Writing, a student prize commemorating Ellen's devotion to education and the arts, lived out through her career as a leader and a poet. Altogether, the President's Fund for Marlboro's Future presents a valuable addition to Marlboro's finances at a crucial time of transition.