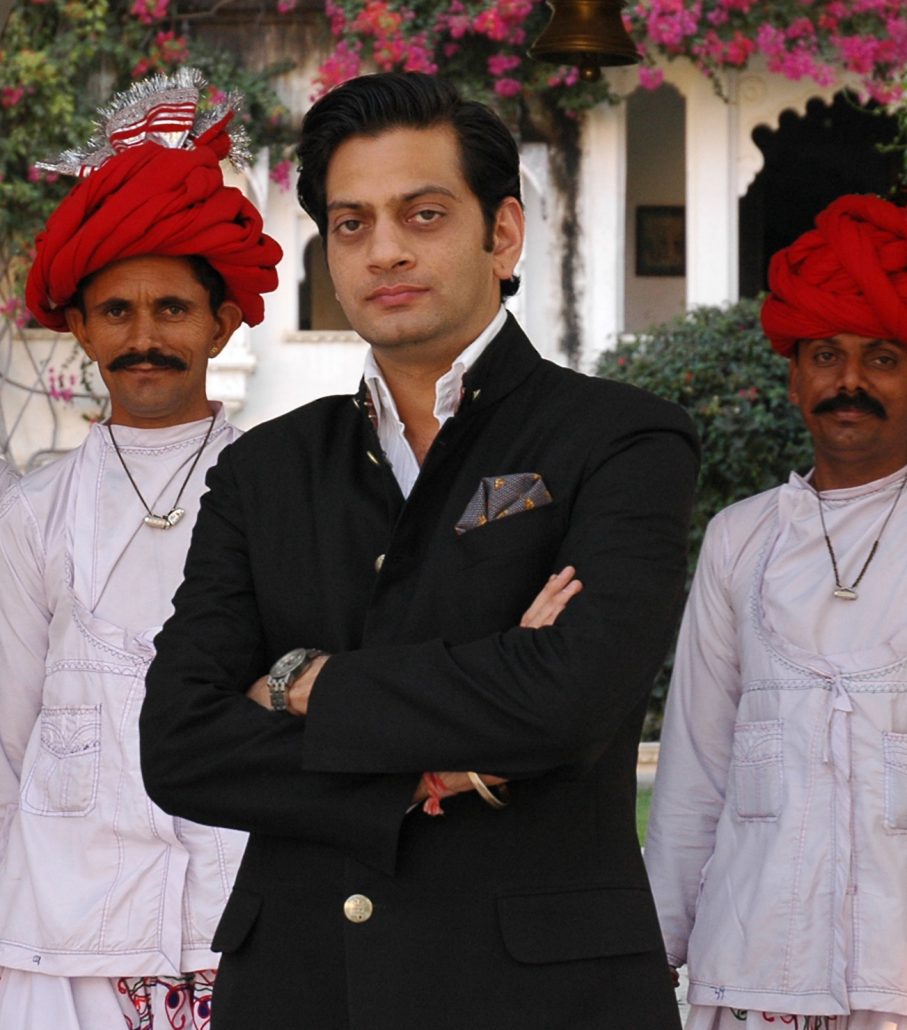 The Philosophy of Fashion
When Raghavendra Rathore left Marlboro—where he was studying philosophy—to finish his education at Parsons School of Design in New York, he could hardly have predicted he would one day build a fashion empire in his home country of India.
"I believe that my experience at Marlboro had a lot to do with the predicament I am in today," says Raghavendra Rathore, who launched his distinctive eponymous fashion brand in 1994. Inspired by classic Rajasthani regalia but with clean and modern sensibilities, Raghavendra Rathore Jodhpur is now India's foremost name in luxury menswear, and its founder is recognized internationally for his contribution to global fashion.
"I personally believe fashion is about people," says Raghavendra, who grew up in Jodhpur and comes from a royal lineage stretching back 1,200 years. "It is a philosophy of life, a story about our choices about things around us. My deeper understanding of the human mind, through a liberal arts education and not a limited 'design education,' has helped me conjure up a plethora of lifestyle products, designed with emotion and a sense of responsibility."
Sustainability, heritage, and craftsmanship are key pillars of the Raghavendra Rathore Jodhpur brand philosophy, as is community. A linked foundation dedicated to Raghavendra's father, Maharaj Swaroop Singh, and his lifelong ambition to help the underprivileged, aims to use design as a tool to help disadvantaged communities in the region.
"Fashion, being a seasonal business, gives the entrepreneur an opportunity to evolve every season by understanding customers' needs," says Raghavendra. "We are creating immaculate products through an inclusive process, designed to uplift the underprivileged by involving them as artisans. Our products are created at the grassroots level of society for the uber-luxury segment of the fashion industry."
Along with Raghavendra's global reputation, he is now poised to have worldwide influence through the 2018 launch of his Gurukul School of Design, a Jaipur-based institute providing aspiring design professionals with a world class education in combination with traditional values of self-awareness. His inspiration again harkens back to his Marlboro years.
"The help and support that I received in my early educational years had a profound impact on me," he says. "I would like to help future generations receive the gift of quality learning, and Gurukul School of Design is intended to be a game changer with respect to design education in Asia. The school is based on a 360-degree approach toward all aspects of design, and this unique methodology emphasizes a holistic learning experience and aims to make designers of the future more well-rounded."
There are even discussions of exchanges with Marlboro— similar to our relationships with institutions in China, Nigeria, Germany, Czech Republic, Slovakia, and Mexico—which Raghavendra credits with developing his own well-roundedness and skills of open debate. He still applies these among design teams, preferring to "let conversations organically control the narrative," and looking at subjects from the distance of objective reason, never letting crisis rule the mind. He also fondly remembers working early shifts in the dish pit and scraping paint off Rudolf Serkin's house, experiences that may not have direct applications in fashion but were certainly "character building." But he is especially thankful to the faculty and advisers who encouraged him to pursue design.
"I believe Gurukul School of Design has the potential to be the first of its kind in Asia, giving students a cutting-edge experience fit for the ever-changing landscape of our society," says Raghavendra. "The school will be an oasis for people wanting to understand the culture of India and celebrate the direction in which sustainable design is heading."
Learn more about Raghavendra Rathore Jodhpur at rathore.com and about Gurukul School of Design at gurukulschoolofdesign.com.