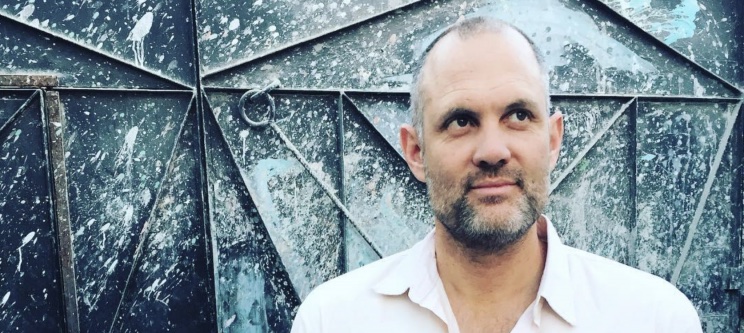 Traditional culture meets modern reimagination sparking global design recognition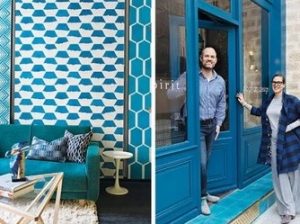 "I grew up in a house surrounded by beauty, which certainly helped lead me to where I am, despite not having any formal design training," says Samuel Dowe-Sandes '96, son of local Southern Vermont artists Roger Sandes and Mary Welsh. Together with his wife, Caitlin, in 2007 Samuel founded Popham Design, a design studio and tile workshop based in Marrakech, Morocco, following a yearlong sabbatical there.
"We bought and renovated a small house and discovered a wide variety of Moroccan artisanal crafts, including handmade concrete tiles," says Samuel. "We loved the product but decided it would be fun to add our own contemporary designs to a traditional manufacturing process. By the end of our sabbatical, we had already finished a business plan and were approaching investors and distributors."
Now Popham's tiles are exported throughout the world, adorning hotels, restaurants, and residences from San Francisco to Sydney, and have received international coverage from high-profile design and fashion magazines like Architectural Digest and Elle Decor. Samuel loves a lot of things about being an entrepreneur, but especially enjoys bridging a traditional Moroccan craft with a contemporary design sense. He and Caitlin have learned a lot more about Morocco by having a business there.
"We've met a lot of interesting people along the way, and have tried to learn from all of them," says Samuel, who also credits his Marlboro experience with preparing him for the entrepreneurial life. "Marlboro helped me hone the ability to look at a problem from many points of view. Running a business means dealing with a lot of questions, and being a critical thinker is key to that."