On coming from Indonesia
I'm from the California of Indonesia, like Sacramento or Silicon Valley, the city of Bandung. It's a big city—a lot of big buildings, crowds, and traffic jams—about four hours away from the capital city, Jakarta. It's very urban. Totally different from here. I do not really feel homesick, because I communicate every day with my family through Facetime. But I do miss the food from Indonesia. The spices are unique. Because we are a tropical country, we can grow anything.
On the Beautiful Minds Challenge
Study abroad has been my dream, so I tried to find a scholarship online and Marlboro's Beautiful Minds Challenge just came up. So I thought, why not? And the prompt was, "Be the Change, Document the Effect." I thought it was just really amazing to explore. My Beautiful Minds project was an open source device that I programmed so it would translate our voices into text on a screen. I did it so my grandfather, who is deaf, could have a conversation as if he could hear. The idea has many future applications.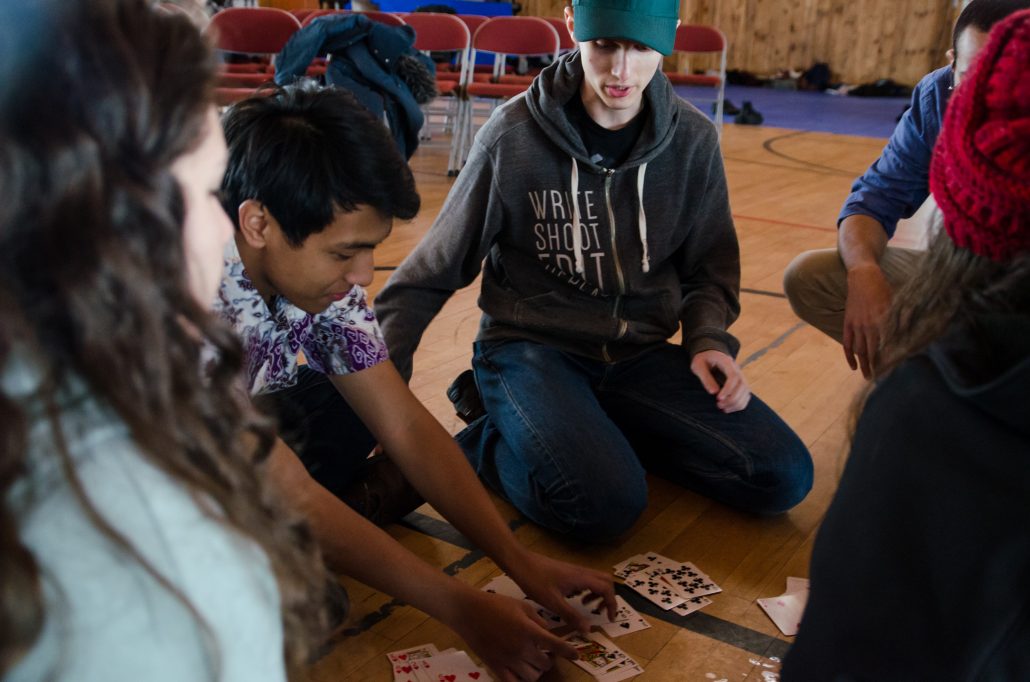 On first impressions of Marlboro
I was surprised when I saw Marlboro. I've wanted to go to America for a long time but my vision of America was New York, California, maybe Boston. So when I first came here, I mean, it's still America, but it's more beautiful than I expected. Tall buildings and traffic jams are not strange to me, because back in Indonesia we have that too, but the quiet here is more than I expected. It's like a vacation. I need a quiet place to think, and it's quiet here, especially at night when you're working on your homework. It's relaxing.
On diversity and inclusion
I'm involved in the Living in Color group, and that's my social group. Being a minority here is not an issue for me, but a lot of my friends talk about it often. People talk to each other here, and share their experiences, even with people we hardly know. I've heard a lot of perspectives from different people—it's all about being open-minded and helping the people on campus who need help discussing the matter. Its comfortable here for me. I'd like to see more Indonesian students here, and I make YouTube videos to talk about scholarships and help them.
On academics at Marlboro
I love the way the teachers teach here—it's just a conversation between people. Smaller classes make me focus—in a big lecture hall it's just a teacher giving information, not teaching. This kind of scale makes it more intimate so we can really share our vision, then the teacher can give feedback. That's basically what learning is, I think, because we're really sharing information. Students and teachers can both learn something new.
On choosing classes
I'm taking photography, web development, a writing seminar about the Bible and Koran, and a film course on "live event shooting." I've talked to other friends in college back home; in Indonesia they don't have those choices. There are certain mandatory subjects there. There are options, but they have to follow certain guidelines. Here I can really choose everything I want to learn and pursue all of my interests. That kind of freedom is useful, for concentrating on what you really like. I want to get more into computer science. It's such a wide field—I could do web development or processing—and here I'm allowed to really explore the field with tutorials.