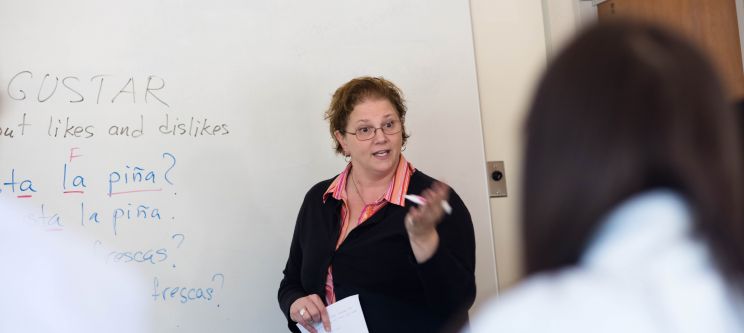 Our alumni work with diverse populations all over the world. Many work directly with English learners as classroom teachers in a variety of settings, from universities and k-12 schools abroad, or in intensive English programs, community colleges, or adult education centers in the U.S. Several work as teacher trainers with our partner Centro Espiral Mana, an English language school in Costa Rica. Two alumni have been awarded contracts through the U.S. State Department's English Language Fellows program. After Marlboro, our alumni continue to advance their learning and participate in international conversations about TESOL, whether that means presenting at their national TESOL conference, publishing their research, or branching out into other pedagogical tools like instructional design.
If you would like to connect with an alumnus, please email graduate admissions, or call 802-258-9209.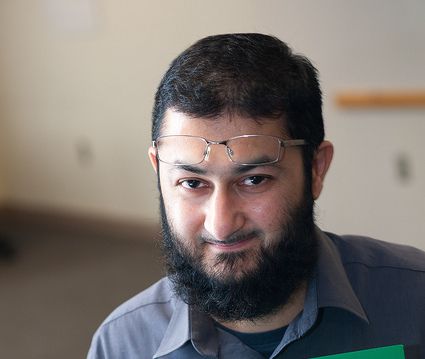 WASIEM SALIEM MA TESOL '14
Wasiem Saliem has taught internationally for over 20 years. Prior to joining our learning community in Brattleboro, Vermont, he worked in the UK, the UAE, and Saudi Arabia. He is currently teaching English through a pre-university program in Medina, Saudi Arabia. He is passionate about working with communities that are willing to embrace educational reform to improve the quality of their lives in a peaceful way.
Wasiem writes, "Marlboro's [TESOL] program was the natural next step in my career development. It gave me a solid background in both academic research knowledge, and it enriched my professional experience, thus allowing me to widen my horizons in the field of education. At the heart of the program was critical self-reflection which complemented my beliefs and practices both as a professional and as an individual."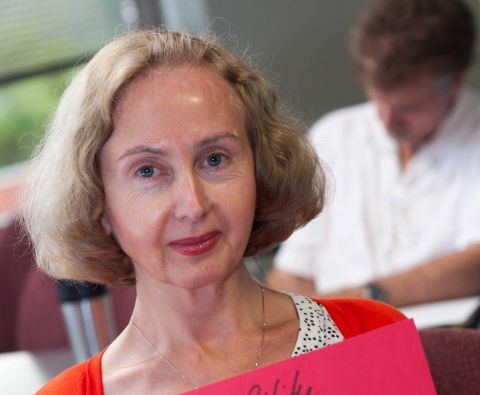 NATALIA OGANESYANTS MA TESOL '14
"I chose the MA TESOL program at Marlboro College because the program's philosophy and objectives are in alignment with my personal and professional goals as a life-long learner," Natalia Oganesyants, who teaches English in Saudi Arabia. "In particular, I was interested in pursuing an academic study different from my educational background in Russia."
Natalia was a Fulbright fellow at the University of Illinois at Chicago in 2002, and George Mason University in 2005. She worked at North-Ossetian State Pedagogical University in Vladiakavkaz, Russia, until 2009. Since then she has been an English instructor at Saudi INTERLINK language center, Al Yamamah University, Saudi Arabia.
"I am an active advocate of constructivist educational philosophy, a student-centered classroom, and technology enhanced learning. Marlboro College is a stimulating learning environment. I was able to engage in professional discussions with my colleagues and reflect on my pedagogical approaches and teaching methodology. I experienced a sense of belonging to the distinctive, international community of like-minded professionals at Marlboro. It added value to my educational institution too."
LEO SLOSS MA TESOL '14
"I was first drawn to the TESOL program at Marlboro because it was an opportunity for me to improve as a teacher," said Leo Sloss, an English teacher at a technical college in Riyadh, Saudi Arabia. Leo was recently promoted to the position of training coordinator, facilitating weekly meetings and hosting a monthly training session on topics helpful to teachers.
Leo was nominated to present a paper at TESOL Arabia, in March 2014, on service learning in the ESOL classroom. The paper builds on the work he presented at the Marlboro BRIDGES conference, the culminating project for TESOL graduates, exploring how teachers can incorporate student-generated community action into their ESOL classroom.
"The masters program in TESOL has helped me to become more confident in the classroom. I felt like I had pretty good instincts in the classroom even before I enrolled at Marlboro, but the program corroborated some of my views on teaching. The faculty were knowledgeable, interesting, and engaging. The diverse range of experience from my different professors made each class exciting and fun."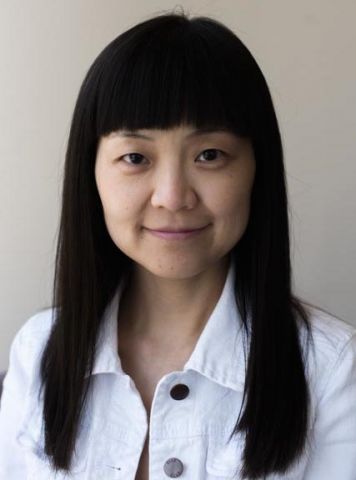 NAN HYDE MA TESOL '16
Nan currently teaches all levels of Mandarin Chinese at Keene High School and Keene State College, in New Hampshire. She writes, "Many people have asked me the same question: Why did I choose the Marlboro MATESOL program as it is structured for teaching English? From my previous teaching experience, I was familiar with some of the theory and pedagogy from TESOL and found it useful for my Chinese classes. I wanted to gain more knowledge, and use these tools and skills to improve my teaching."
Nan is very active outside the classroom as well. She organizes and hosts annual cultural events such as the student exchange program and Chinese New Year celebration to provide her students, school, and community with opportunities to experience Chinese language and culture.
"Marlboro's TESOL program has helped me not only 'update' myself, but it also helped me to reflect on my experience and to look at it from a more insightful perspective," says Nan. "I am so grateful for this program; I met professors and fellow students who have become my lifelong friends. I valued this opportunity to not only gain knowledge from them, but also to experience their passion, enthusiasm, and dedication. This experience will inspire me to persevere throughout my entire career and my life."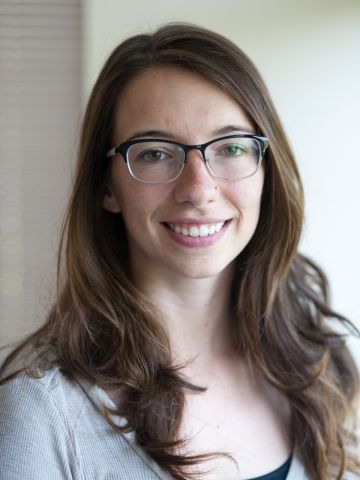 JAMIE POLZIN MA TESOL '15
"The master's program in TESOL revamped and transformed my perspective on the field. I am more equipped to pursue employment in a fast-paced, globalizing world. Through Marlboro I have a refined my vision for innovation in teaching, and gained the support of a lifelong, thoughtful and supportive international community."
Jamie began teaching with Community Refugee and Immigrant Services (CRIS), in Columbus, Ohio, where she worked with Bhutanese-Nepali, Somali, Afghani, and Iraqi students. After gaining an interest in educational technology, Jamie worked as an instructional designer for Franklin University Learning Solutions designing online and blended courses for Saudi Electronic University and Urbana University. She is now an eLearning developer for Cardinal Health, developing online and mobile trainings for pharmacists and pharmacy business consultants. "The transition away from teaching and into course design was difficult because student interaction is what drives my passion for education. I knew it was necessary though, in order to accomplish my longterm goals of starting a business at the intersection of ESL, curriculum development and technology. I still maintain my excitement for teaching as a circus arts instructor one night per week teaching aerial hoop."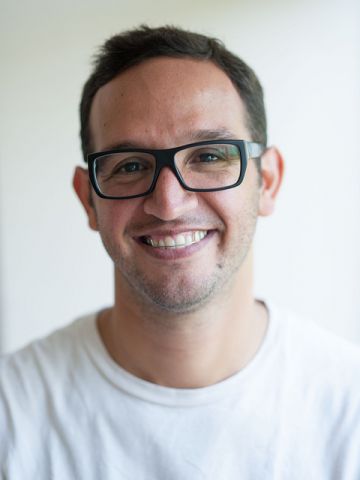 ALEX SOLANO-COTO MA TESOL '15
Alex found Marlboro's MATESOL program at a crucial time in his life, while taking a TESOL course in his home country of Costa Rica. He writes, "I had always wanted to grow professionally and emotionally, and Marlboro seemed like the perfect place to continue to do it. At Marlboro I strengthened my knowledge of methods and approaches, as well as techniques for assessing learning."
After finishing the program Alex felt ready to pursue his dreams in the teaching field, and decided to start his own language school, El Árbol English School in the rural town of Turrialba, Cartago Province, Costa Rica. He says, "I wanted a place where learners were given the chance to experience learning in a more holistic manner."
Alex has been designing programs for El Árbol following the content-based instruction approach he experienced at Marlboro. He and his faculty try to choose themes that help learners to see the world and its inhabitants from a more empathic perspective. They also offer scholarships for children and teenagers who otherwise would not have the chance to study.