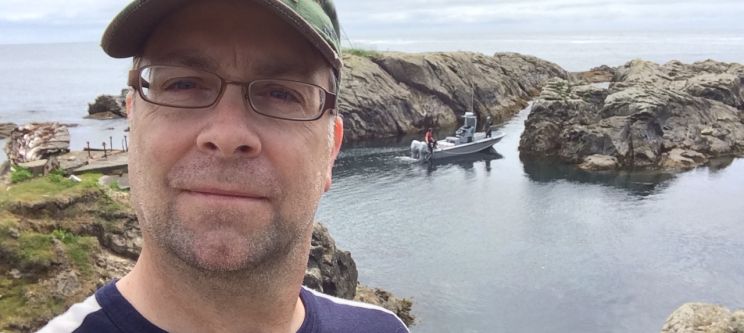 Science for Sound Policy
At a time when the significance of science is challenged at every turn, Tom Good '86 is doing original research and collaborating with others to turn good science into sound policy. A research fishery biologist for the US National Oceanic and Atmospheric Association (NOAA), Tom works on seabird-fishery interactions including incidental seabird mortality and seabird predation of fish stocks.
"I still love going into the field and doing biology," says Tom, who works at NOAA's Northwest Fisheries Science Center in Seattle. "A big reason I became a field biologist was the time I spent in the field at Marlboro—trips with Bob Engel and John Hayes to the Everglades, the Yucatan Peninsula, the desert southwest, and central Mexico."
Tom says that tutorials with Bob were instrumental in designing the field research for his Plan, and gave him a leg up when he went to graduate school. As one of the early participants in Branch Out, he also feels like this new online platform will be another valuable resource for new graduates.
"I like the groups, where you can join or solicit group membership based upon Marlboro experiences or professional commonalities. I also like seeing regional happenings," Tom says. "I'm hoping Branch Out serves as both a touchstone for alumni to past and present students and a platform for helping spread the word to the 'outside world' about the opportunity Marlboro still represents for scholars of all stripes."