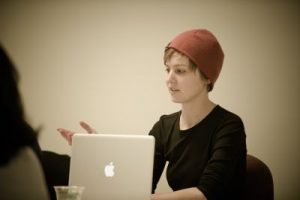 An 11-workshop professional development series for nonprofit professionals will be offered this fall. Classes will meet for 11 Fridays, 8:30 am to 3:30 pm.
The workshops will be held in Morrisville, Vermont, from September 13 to November 22, and in Bennington, Vermont, from September 20 to December 6.
Financial aid is available for this program, including need-based scholarships for individuals as well as capacity-building grants for organizations. Marlboro College will assist each applicant to assemble a workable funding plan.
The Certificate in Nonprofit Management is designed by and for nonprofit executives. The program provides in-depth, immediately applicable training in all the core competencies of nonprofit management. The curriculum empowers current and aspiring nonprofit executives to run more effective, efficient organizations.
Topics will include:
donor fundraising
grant seeking
nonprofit marketing
management accounting
nonprofit budgets
strategic planning
conflict resolution
volunteer and staff management
building an effective nonprofit board
A recent graduate of the program has said:
"The NPM Certificate Program was a great, fast-track option for busy working nonprofit leaders. The information was practical, the connections helpful and the faculty very experienced. I have a much more complete skill set to bring back to my workplace, along with a renewed confidence for tackling tough issues in the nonprofit world."