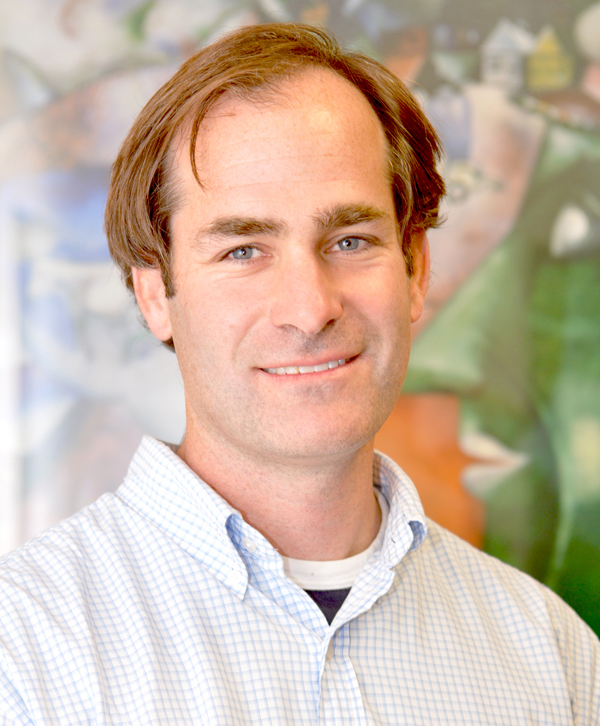 Will Bohmann didn't choose to go to graduate school for career advancement, but instead, needed it for a "personal recharge".  As senior faculty and faculty development coordinator of the New England Culinary Institute, Will sought to assess how he was currently doing in his position as well as explore ways in which he could continually improve for years to come. "I sort of look at is a retooling for the next 20 to 25," he explains.
"My current position involves a lot of teaching and integration of technology, but I always feel as if I am a number of steps behind," says Will. He had been thinking about getting his master's for a number of years, but didn't make the decision to go until he found a program that he felt confident that he could do successfully while still balancing his family life and full-time career.
For Will, the blended model of face-to-face classes combined with online coursework is the 'perfect fit' for his educational needs.   Although Will drives two hours for class every other weekend from Burlington, Vermont, he doesn't mind the miles. "It is nice to have a closure every two weeks to go over the topics that we covered, visit, and commiserate about the next project. I really look forward to that time."
Will is experiencing the rewards of his education immediately. "I feel like the things that I am learning about I am getting the chance to apply within my own work place, and in my personal life, which is really enjoyable. That has created a lot of extra energy for me. "
Not only is Will seeing the immediate benefits of graduate school, but he is able to share them with his colleagues as well. "One of the things that happens  when I come back from my residency weekend is that my principal support often asks me, 'What did you learn this weekend, what do you want to show us?'"
Will's education at Marlboro College Graduate Center has started a conversation in his work place about ways to become a better professional that did not exist before. "My company's interest, in terms of moving forward, has changed. It has been motivational for a number of employees to be a part of that process."
Will is currently enrolled in the Master of Arts in Teaching with Technology program studying Integrating Technology and Education as well as the Master of Science in Information Technologies program, studying Web Development and Entrepreneurship.  He is on his way to developing a Capstone Project that will encompass both degrees and their specializations.