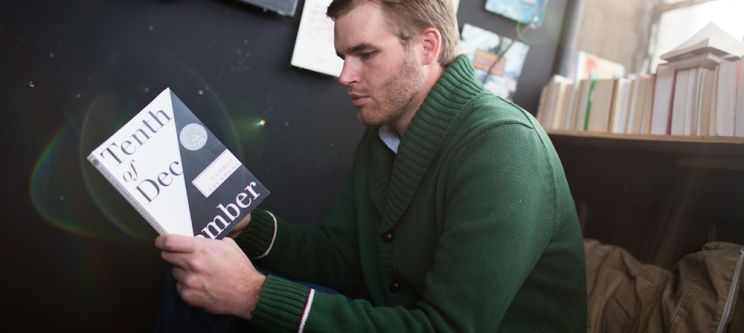 The year after he graduated from Marlboro with a Plan in literature and writing, Brandon Willitts '12 founded Words After War, a literary organization with a mission to bring veterans and civilians together to examine war and conflict. He had come to Marlboro after four years in the military, and believed that a deeper empathy between civilians and veterans was necessary and possible through literature.
"From its inception, Words After War has aimed to build an inclusive community that uses literature as a way for civilians and veterans to better discuss war," says Brandon, who founded the organization with fellow writers Mike McGrath and Matt Gallagher. "I chose writing and books because I knew how instrumental each had been in guiding me toward a fuller understanding of my own experiences with war."
In two short years, Words After War has hosted more than 40 events with well-known and emerging writers, five semester-long writing workshops, literary mentorships, and monthly book clubs. It's also held two weeklong, summer writing intensives at Marlboro College, where veterans and civilians participated in workshops and readings with published authors and Marlboro writing professor John Sheehy.
"The opportunity to bring Words After War to Marlboro has felt like my gift back to college for all that it provided me," says Brandon, who is also vice president and head of internal communications at First Data, a leading payment processor. "Marlboro changed my life, and I want to show others just how special it is."
Learn more at wordsafterwar.org.