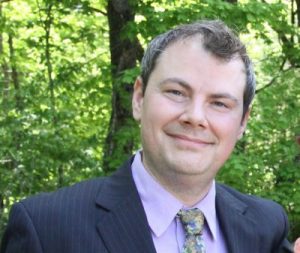 The director of marketing and communications since 2012, Matthew Barone has taken on new challenges as the chief external relations officer. In his new role, Matthew will lead the development team as well as communications, in an effort to bring more synergy and efficiency to their respective operations.
"Matthew has a wealth of experience navigating communications at Marlboro, overseeing a recent revision of marketing materials and heading up publicity on the new Renaissance Scholars program," said President Kevin. "His broad experience in development and public relations makes him a perfect fit for this new role."
Before coming to Marlboro, Matthew was director of marketing and communications at Bancroft School, in Worcester, MA. He had also led communications at Walnut Hill School for the Arts and Harvard University Art Museums. He has a bachelor's degree in mass communications from Quinnipiac University and a master's in communications management from Emerson College.