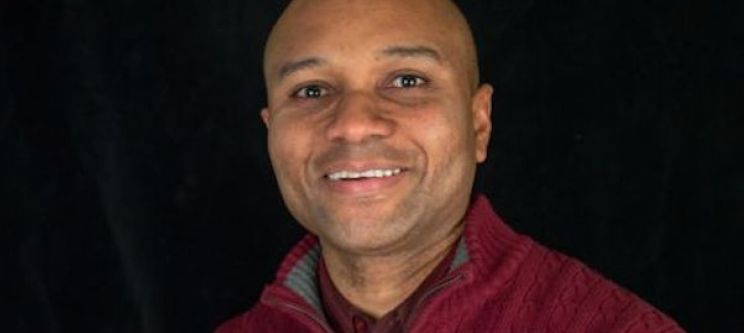 When he completed his Capstone in the Teaching with Technology program, creating training materials on Google collaborative tools for a Nigerian secondary school, Emmanuel Ajanma MAT '16 had no idea it would take him so far, right here in Vermont. Initially the technology integration specialist at Central Vermont Career Center, he recently became the director of technology for all of Barre Supervisory Union.
"I have expanded on my Capstone, and still use it for training in my district today," says Emmanuel, who manages technology resources and staff to support the needs of faculty and students in the Barre area. "I love that I get to apply the extensive technology skills that I acquired during my time at Marlboro College. The MAT program was critical in preparing me for this position."
Emmanuel collaborates with administrators, teachers, parents, students, and school board members, something that he finds very fulfilling and that Marlboro's tight-knit community helped prepare him for. He tries to empower and motivate his technology staff to the highest levels of professional practice for the benefit of the learning community, and hopes to be an agent of positive change in the supervisory union.
"I feel honored using technology to increase equity, inclusion, and digital citizenship practices in our school community," he says. "I get to make decisions that are student centered, even if those decisions are difficult. I help provide access to devices and information students need to learn, grow, and compete in the world."