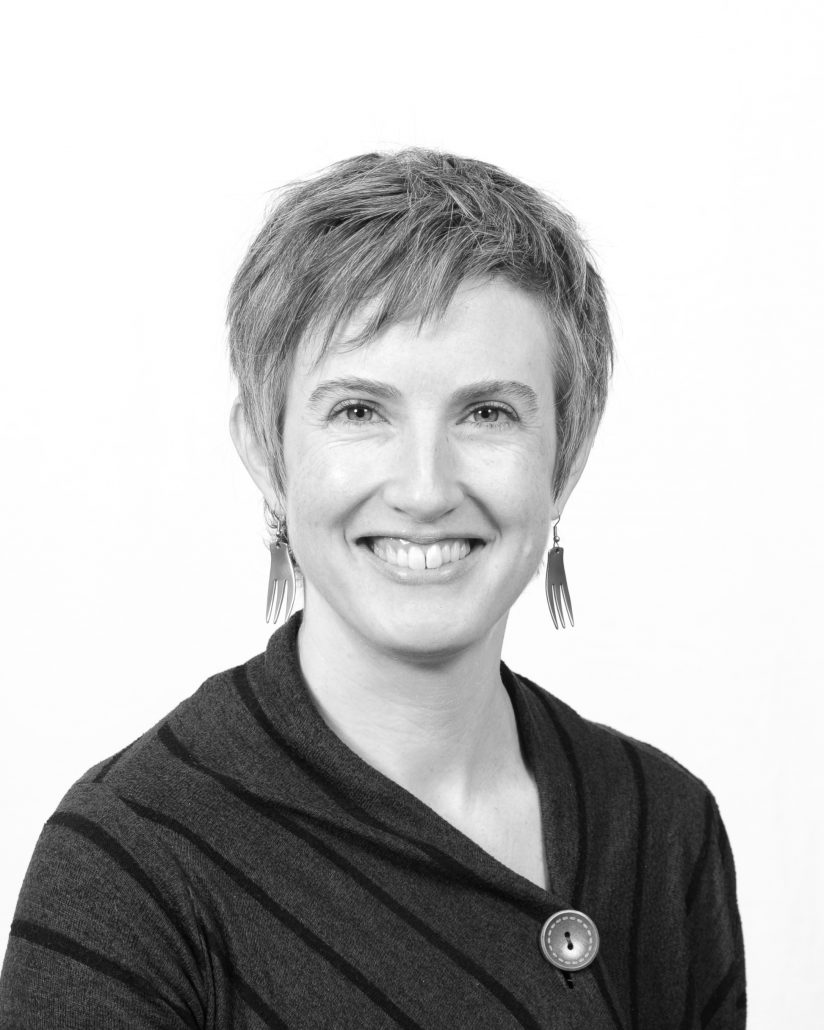 Dance professor Kristin Horrigan believes in the power of learning to listen to your own body, moving together with others, asking good questions, and communicating through movement.
A choreographer, improviser, scholar and educator, she is inspired daily by the joy of moving and by a deep curiosity about body politics, community, embodiment, culture, and activism. In all of her practices, she seeks ways that dance can make a difference. Her choreographic projects work with trained and untrained dancers across a wide range of ages and abilities, often focusing on an issue of concern to the community in which the project is based. As an improviser, she explores the states of being that allow for nuanced spontaneous creation and questions the bodily habits and power dynamics that emerge in unplanned movement (particularly those tied in with gender). Her written works encourage dancers to think more deeply about the choices they are making in their creations and interactions, whether in performance or in the classroom.
Kristin's journey has been deeply interdisciplinary—as a student at a liberal arts college, Kristin tied her dance studies into her major in Chemistry, while as a graduate student, she brought together dance and political activism. As a faculty member, she has developed a strong secondary interest in gender studies, focusing the connections between gender and embodiment. Her broad educational background has prepared her well for mentoring students in the deeply interdisciplinary work that characterizes so students' journey at Marlboro.
As a dancer, Kristin spent her childhood years studying tap and jazz dancing, her college and graduate years diving into the world of modern and contemporary dance, her post-graduate years immersed in practices of dance improvisation, and her most recent years expanding her view of dance by traveling around the world and helping Marlboro students follow their wide-ranging passions. On and off throughout, she has pursued studies in West African dance forms and ballet. All of these forms weave together in her teaching. A faculty member at Marlboro College since 2006, Kristin has received a tremendous education from her students and colleagues. This has brought her, among other things: a global perspective that carves space in academia for dance forms from all cultures; a deep understanding of student-centered and project-based learning; and skills to support the collaboration that it takes to function as a vibrant and interconnected community.
Teaching Philosophy
As Marlboro's dance professor, Kristin Horrigan is deeply committed to making space for embodied learning in academia. She believes that learning to listen to our bodies and discovering how our bodies learn are central skills for making art and for navigating the world. Moreover, through dance, students can develop tools for creative and analytical thought, from an embodied perspective, that they can carry out into their other studies.
Kristin wants students to appreciate dance in a multidimensional way—its many forms, its histories, its theories, its methods, its relationship to other aspects of culture—and to develop critical frameworks for understanding dance in a larger social context. She believes students should learn to value a wide range of dance forms—social dances and performance forms, classical traditions and new street dances– not just those historically celebrated in Western academia. Kristin encourages students to value the dance forms they have grown up with, building upon this knowledge as they deepen and broaden their dance education.
In her studio classes, students focus on making their own work and through this process gain the hunger to learn the tools and techniques that will help them bring their visions to life. A rich practice of creating and refining work invites students to develop the language to articulate their observations and communicate them effectively to others. Self-reflection helps students to take an active role in defining and pursuing their learning goals and gain clarity about the intentions and effectiveness of their work. Contextualizing one's own creative practice with an understanding of history and culture, as well as, the works of other artists, allows students to think critically about the impact of their work.
One of the things Kristin most enjoys about teaching at Marlboro is that the students are individuals and student success takes many different forms. The small size of the college allows faculty and students to work together deeply, identifying each student's strengths, passions and dreams, and helping them to build the skills, experience level, and confidence to be successful.
Scholarly Activities
Kristin's current research project examines contact improvisation through a lens of gender, asking questions about the how internalized ideas about gender shape the ways we organize our bodies, move in space, and interact physically with others. Kristin has shared this work through lectures and professional workshops throughout the U.S. and Germany, and through publication in the dance journal Contact Quarterly. Kristin's choreographic research is focused on breaking down barriers around who is considered a dancer, bringing together people of different generations and addressing issues of concern to the communities in which she works. Some key projects have included: Dance Generators, an intergenerational dance company in Northampton, MA which Kristin directed 2006-2014; Stolzenhagen Moves and Made in Lunow-Stolzenhagen, two evening-length dance theater projects created with communities in rural Germany; and a series of family dances that draw on the deep relationships between family members (could insert a link here to a video of a dance that I recently made with faculty member Adam Franklin-Lyons and his family). To learn more about Kristin's research, visit her website: www.kristinhorrigan.com.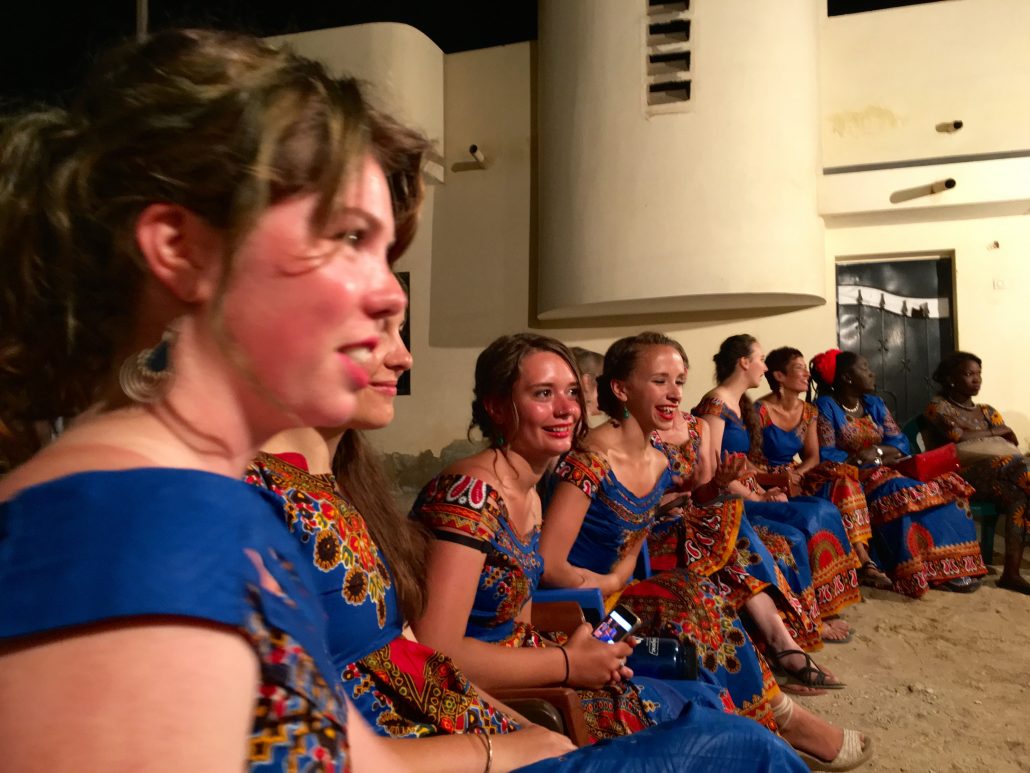 Last summer the Gannett Global Learning Initiative helped send the Dance in World Cultures class to Dakar, Senegal, for three exciting weeks of dance classes, drumming, and cultural immersion.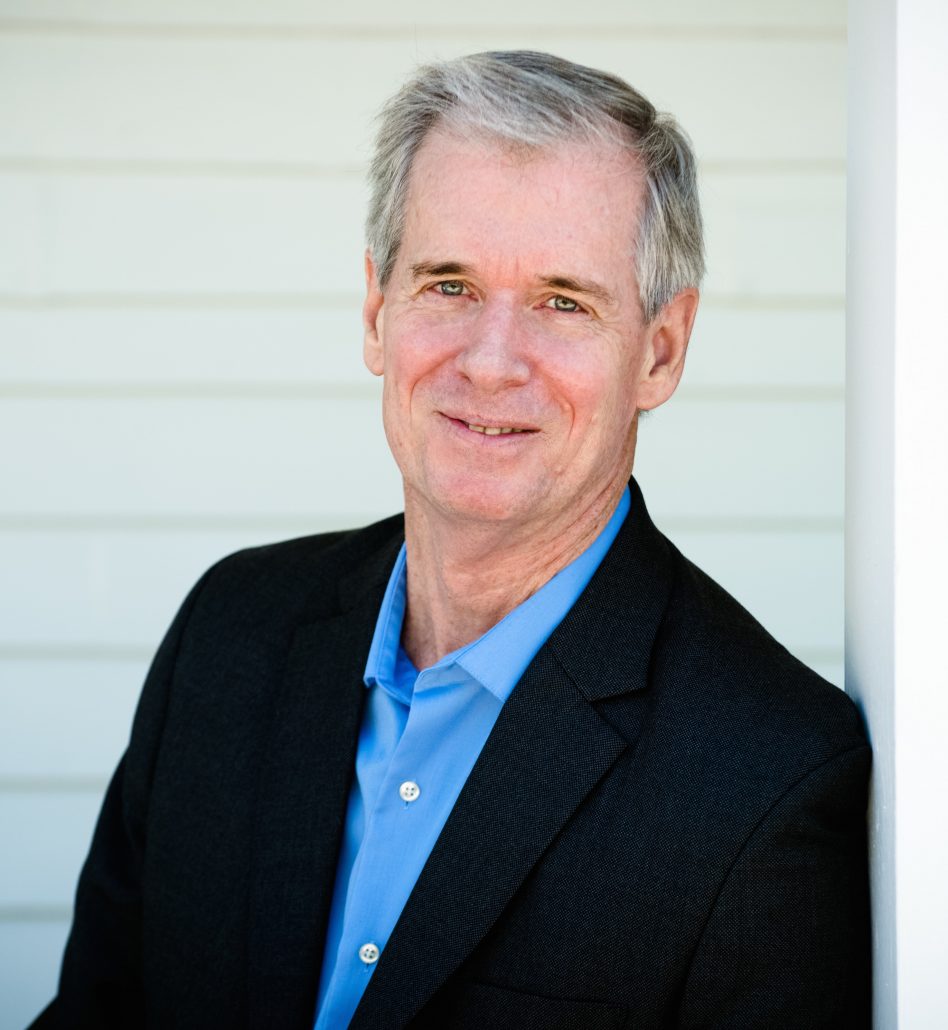 Students, faculty, staff, alumni, trustees, and friends from near and far gathered on September 13, 2015, for the inauguration of Kevin Quigley as Marlboro College's ninth president.