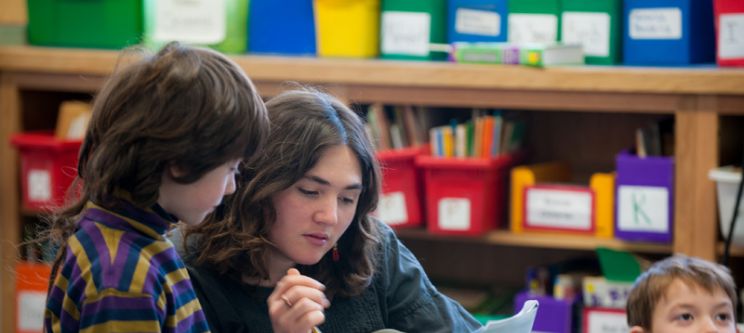 MA in Teaching for Social Justice graduates go on to teach in a variety of settings, both locally and globally, equipped for the challenges of teaching and for their role as leaders and innovators. Ninety-two percent of graduates have gone on to be employed as classroom teachers. Here are a few recent graduates and their stories. Contact admissions (802-258-9209) if you'd like to connect with an alum.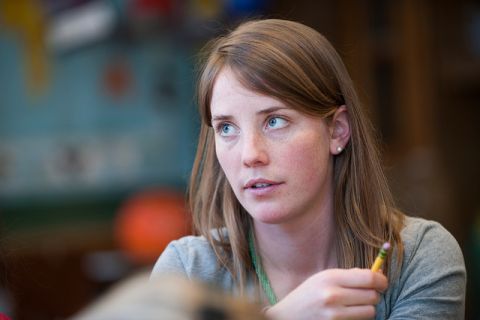 MARESA NIELSON, MATS '13
FIRST GRADE TEACHER, VERNON ELEMENTARY SCHOOL
"I disagree with a lot of the ways we uniformly test kids, because I think it perpetuates an unfair societal hierarchy. I'd like to work to improve the way we assess our children," says Maresa Nielson. A first grade teacher at Vernon Elementary School in Vermont, Maresa strives to create a learning environment in which students and teachers can confront and question the injustices that pervade society. She still attends weekend seminars at Marlboro when she can, along with other former students. "It's really helpful for me to engage in conversations with other social justice educators who are committed to teaching the non-dominant narrative."
That community of educators has been a steady source of support for Maresa during her first year at Vernon Elementary—especially when it comes to finding appropriate books and films to support her lesson plans. One Marlboro colleague's suggestion to show a 30-minute YouTube clip of Horton Hears a Who, for example, led to a class discussion about rights of humans, as summed up by the title character's recurring line, "a person's a person, no matter how small." "The program has given me a fantastic network," says Maresa. "I feel very connected, and it makes me a better teacher."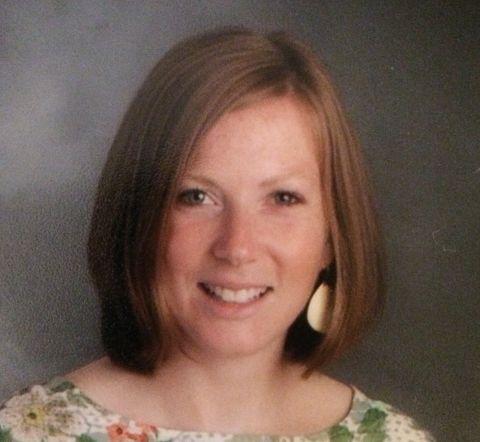 BETHANY HOBBS MATS '11
SOCIAL STUDIES AND ENGLISH TEACHER, FOUR RIVERS
Before joining the Marlboro College MA in Teaching for Social Justice program, Bethany had been working in schools long enough to recognize something was amiss for both teachers and students. The program encouraged her to learn about the various lived experiences of people throughout history, inspiring her to use her creativity and enthusiasm for teaching to celebrate the best of human experiences and oppose the worst of human actions. Bethany writes, "The program's emphasis on teaching with purpose, especially as it relates to the development of critical thinking in both educators and students, is remarkable. I love the work I do, and being a part of the Marlboro alumni network continues to support me in the often hectic world of being an educator in an educational system that needs teachers like Spark teachers."
Bethany taught seventh and eighth grade humanities at Compass School for two years before joining the team at Four Rivers in 2012. She is presently teaching 7th grade English and social studies, where she says, " I draw from the understanding I gained during my Marlboro program daily." She has also applied the skills she gained through the MATS program with the World Learning Youth Peace and Leadership Programs, as well as through her position as a faculty member with the Governor's Institute for Current Issues and Youth Activism. Her most recent summer endeavors include leading three-week exchange programs for U.S. high school students to Brazil through the Experiment in International Living.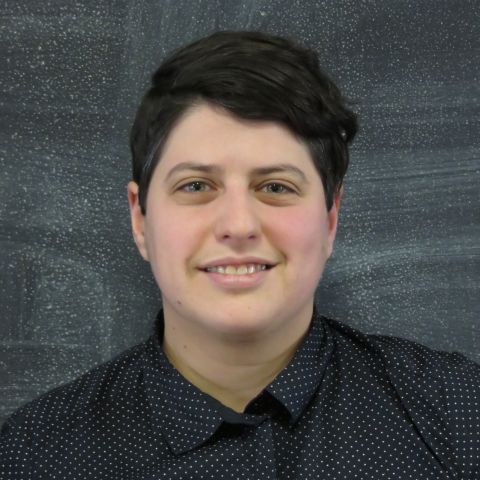 FOUNDER AND DIRECTOR, JUST SCHOOLS PROJECT
For years Mel had been working with youth and with movements to challenge mass incarceration and build capacity for communities to respond to harm without imprisoning people. She was drawn to the MA in Teaching for Social Justice program because she wanted to explore the connections between education and incarceration. "I wanted to learn how both the act of teaching itself and the community of young people and adults in a school might have the potential for connection and transformation, rather than maintaining the status quo," she says. "The program provided me with the tools to understand and transform systems that harm people and effectively teach about justice issues."
Mel founded the Just Schools Project (JSP) in order to work directly with schools to rethink and change discipline practices. Through JSP, Mel trains teachers, administrators, and students in the frameworks and skills of restorative practices and how to make them work in a school setting. Restorative practices puts aside punishment in favor of building relationships, understanding the reasons why people hurt each other, and involving people most impacted by an issue to figure out solutions. Mel also teaches a course, "Community and Restorative Justice," at the Community College of Vermont.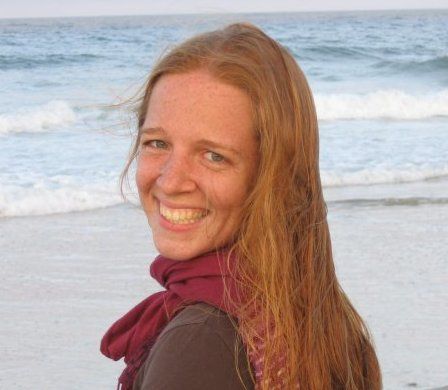 ANNE KOPLINKA-LOEHR, MATS '10
SOCIAL STUDIES TEACHER, BRATTLEBORO AREA MIDDLE SCHOOL
As a social studies teacher, Anne decided to enroll in the MATS program because of its clear focus on social justice, and its commitment to moving towards a world where all people have what they need. Anne writes, "I haven't encountered any program like it before or since, and the tools I learned constitute the foundation I use every day in the classroom. For example, working for an entire year as a student teacher prepared me much more thoroughly for teaching, and my internship led to a full-time position at the middle school. The tools of analysis we practiced in the program connected to critical pedagogy and social justice help me use the standards in ways that further principles of equity and justice."
Anne has an ongoing connection with social justice educators locally and globally, which facilitates collaboration and activism. Through her continued engagement with the MATS community, she is able to keep connecting theory and practice in an iterative process of "praxis"—taking action based on her principles. Anne has even had an MATS intern in her classroom, which she says, "was a wonderful chance to reflect on my work, and teach as a team."