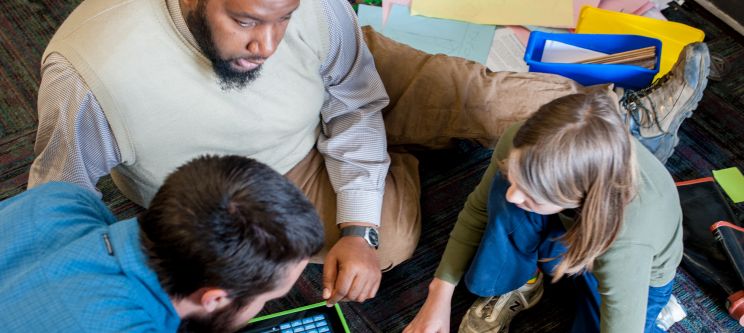 "The MAT in Teaching with Technology program has had quite a positive run, having started 20 years ago and served the needs of hundreds MAT graduates and certificate holders," said Caleb Clark, longtime chair of the program, when the program was discontinued in August 2018. "Those people have gone on to make significant gains in the use of technology in schools, businesses, and other organizations in the region, and now it is time for Marlboro to move on to other areas of growth." See some examples of alumni outcomes below.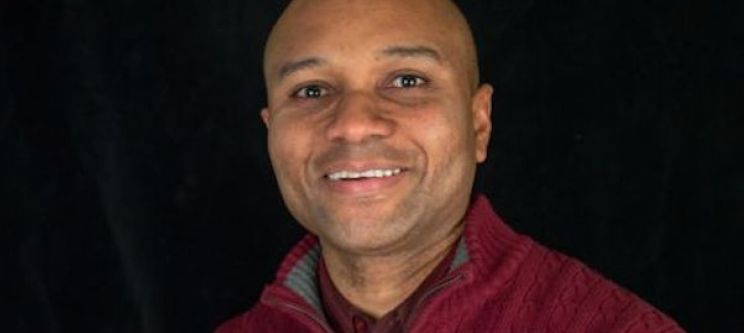 EMMANUEL AJANMA MAT '16
CAPSTONE PROJECT: A NIGERIAN SECONDARY SCHOOL GOES GOOGLE.
"I came to Marlboro's Teaching with Technology program to refresh skills related to my job as a technology integrator at the Central Vermont Career Center. I also intended on using my classes to help with the transcript review process for my initial teaching license. I got what I came for, and a lot more. I also enjoyed it more than I thought. I'll cherish the relationships and community I made for a long time and I feel so much more supported professionally. I was challenged since I am not a native English speaker and my homework often took much longer than my peers. But I find now that I use my improved writing and communications skills every day in my job. Marlboro gave me so much more than I expected when I started the program." In 2018 Emmanuel was hired by the Barre Supervisory Union as their director of technology.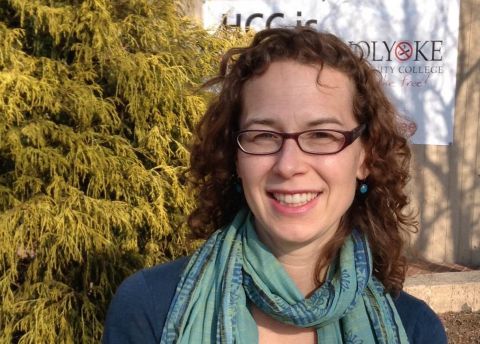 LINDSEY ROTHSCHILD MAT '12
CAPSTONE PROJECT: DEVELOPING AND IMPLEMENTING A COLLEGE'S FIRST BLENDED ESL COURSES
"I enrolled in the MAT program to gain a deeper understanding of the principles behind instructional design. At that time, I was teaching English as a Second Language (ESL) at Holyoke Community College (HCC). My degree from Marlboro combined with my teaching experience quickly led to a new position as the instructional designer at HCC, and it's a great job. I started teaching at Marlboro soon after graduation and it's been a wonderful way to keep my skills and up and get re-energized every year by the students"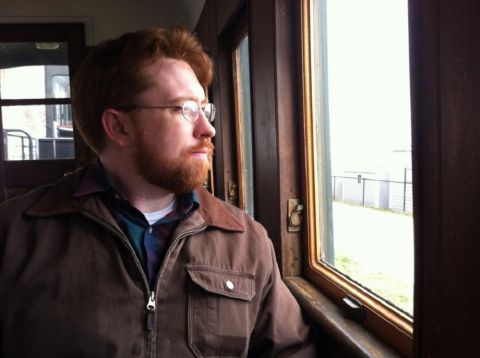 NICK FAHEY MAT '17
CAPSTONE PROJECT: FABLED LEARNING: GAMIFIED STANDARDS-BASED PATHWAYS AND PROFICIENCY-BASED ASSESSMENT.
"I will take what I have learned throughout my time in Marlboro and be able to spend my career in education with less frustration and more confidence. As pedagogies and the technologies used to implement them evolve I will be prepared to aid my fellow educators in using them in ways that are best for our students. I learned to be patient and resilient. I learned that I am reaching the end of what I can do by myself and am beginning a new journey of getting others to come on board with my objectives. I learned that there is still much to do. Marlboro has unlocked some chains, allowing my head to tilt a bit closer to the light."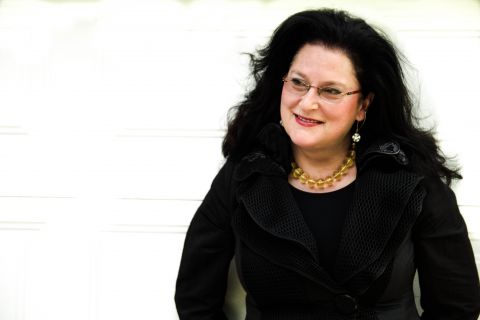 JASMIN COWIN MAT '17
CAPSTONE: PEOPLEPREP, THE COMMUNITY EMERGENCY RESPONSE SYSTEM
"Moving forward, my career potential has changed dramatically. Whereas in the past, I felt stuck in the low-paying loop of ESL teaching, new opportunities have opened up. E-learning and online course design are in high demand. Best of all, much of what I learned is already being used in my presidency at the Rotary Club of New York. I create videos and quizzes, and my entire style of writing is now at a professional level. My WordPress blog is starting to gather a following, my LinkedIn profile is getting views by recruiters, and my dream of becoming 'location independent' is becoming a reality. Going back to college at the age of 50 was difficult, expensive, time-consuming and scary at the onset. By embracing the challenge and—at times—chaos, I have forged a new beginning. To sit in the Marlboro Town Hall, where my beloved Robert Frost once lectured was a treat beyond description. I felt close to him across the divide of time and mortality. I read his poems at night in preparation for the cohort meetings the next day." In 2017 Jasmin was appointed to assistant professor of TESOL and bilingual certificate programs at Touro College's Graduate School of Education. Her first overseas engagement is at the Plekhanov University of Economics in Moscow to give workshops in TESOL, e-learning, and methodologies in augmented reality. In 2018 she started a fellowship in educational leadership and policy at Columbia University. "Marlboro was a great experience!" says Jasmin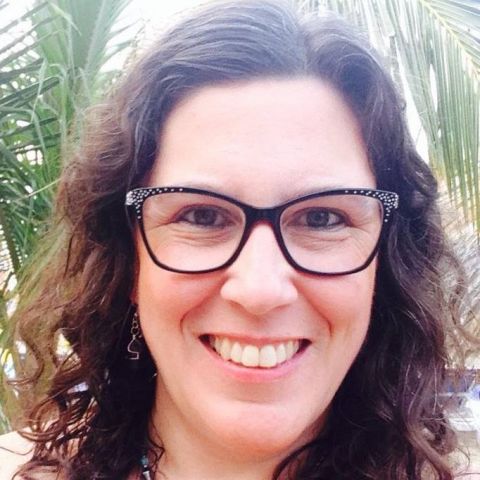 EMILY NORTH MAT '17
CAPSTONE PROJECT: ONLINE TRAINING FOR STUDENT EMPLOYEES
"Marlboro is where my heart is. I started there as a single mom at 23 but couldn't continue. I never dreamed that I would return to Marlboro College to complete a graduate degree. I succeeded by being persistent. During my studies, I became aware of my own career potential, and my abilities to expand and learn outside my comfort zone. Now I have the freedom within my current position to create training material for students. I realize that I can branch out to any fields involving directing educational operations, including other colleges, universities, and private schools. I'm considering working free-lance to train students who learn differently using educational technologies. I see a lot more opportunities than before I studied at Marlboro."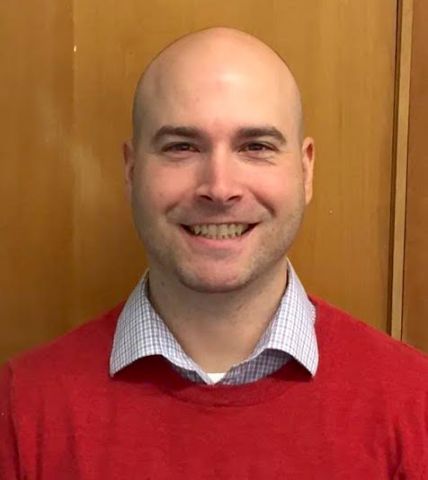 JAMES GALLAGHER MAT '16​
"I found in my study at Marlboro that I sought out additional opportunities to enhance my responsibilities at work. While I continued to teach middle school language arts and K-8 technology, I sought a change in how technology is delivered at my school. I also found that my understanding of the ins-and-outs for how to make digital products 'better' grew. I became the go-to person within my building, and at times, supervisory union, for my opinion on a number of projects. When I look further into my professional future, I see my duties ultimately changing into those of a position within a supervisory union, as a leader of technology or a policy driver in some form. My experiences with my Capstone project, and Marlboro in general, will enable me to formulate a specific plan, use a variety of resources and contacts, and build a complex project for the betterment of the students and staff. Having been exposed to what's out there in the form of information, ideas, and institutions that develop creative ideas, I will be better equipped to modernize how technology is utilized within the schools themselves."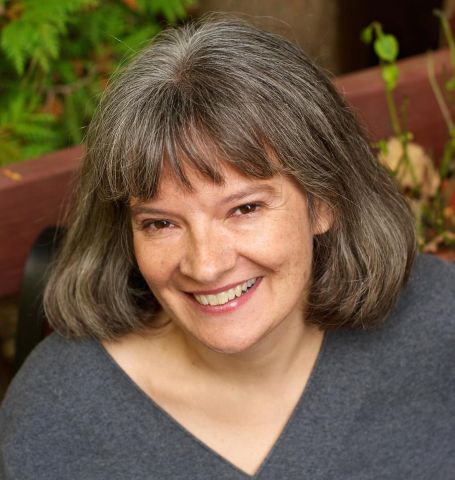 SUZANNE JUDSON-WHITEHOUSE MAT '15
"I wanted an applied program that would help me in my job at a non-profit educational agency," said Suzanne, who is assistant director of professional development for digital programs at the Collaborative for Educational Services. "I wanted courses that included face-to-face time for me to connect with my cohort, but low-residency. My husband has an undergraduate degree from Marlboro College, so I know the high academic standards of Marlboro. What was surprising was how much the program pushed me out of my comfort zone and into a higher level of learning. Since graduating, I have applied what I learned from day one at Marlboro. I have made changes to our agency's online teaching and learning processes, based directly on what I have learned at Marlboro. I have been able to take projects that I am involved in at work, and bring them to fruition through the assignments I completed for Marlboro courses. My Marlboro experience presented me with new opportunities that will impact my future career plans. I have many paths available to me but, whichever one I choose, completing this program has made a change possible."
MIKE AUERBACH MAT '17
CAPSTONE: HIGH SCHOOL COURSE TO SUPPORT STUDENT VIDEO INTERVIEWS OF VERMONT POLITICAL FIGURES
"I look at online instructional design so differently now. I see so much more that could be done with textbook online resources and course design.  I can now walk into a technology integration job with confidence. I walk forward with confidence that I can tackle the next great challenge effectively, whatever that may be."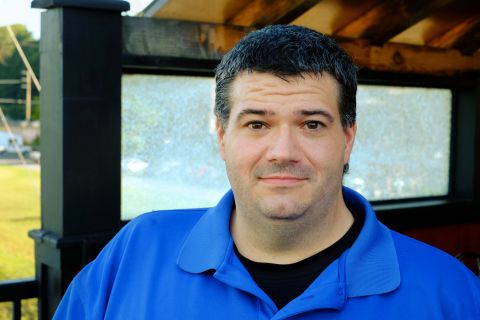 REGGIE MARTELL MAT '09
"I got my dream job. Or perhaps it's more accurate to say, I'm creating my dream job. Since late in 2016 I've been working as the creative director of web & video services for Martin & Associates, helping K12 schools improve their websites and communications. I remember the director of admissions asking where I wanted to be in five years, and it was this job that I fantasized about. The problem was that this job didn't really exist then. But now Martin & Associates founder Justin Martin saw a niche from his work in public schools in New England, and we're filling it. We offer schools and nonprofits what they are always in desperate need of: a good website and communications team without hiring a communications director.
"In my job, I use everything I learned at Marlboro. The pedagogy, the web design, the video editing, the project management. I used to needle our degree chair constantly because I didn't like WordPress, the tool we used to learn media production for educational uses, but now I work in WordPress every day and see what he was trying to teach me about how to find the right tools to make teaching more effective. Thanks to Marlboro I can speak the language of education and I share its values."
"My boss always says, 'Schools are huge investments for communities, and these communities expect to see the tangible effects of that investment. Part of our mission is helping schools communicate the tremendous, and often groundbreaking work these kids and their teachers are doing in schools today.' We're working with a school right now that has a full, jet airliner, VR simulator. Seeing the work these kids are doing gets you excited to tell their story and show the depth of their learning."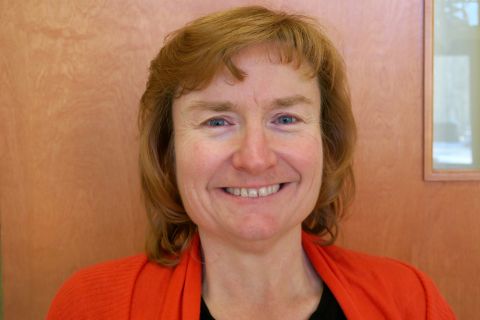 CHRISTINA SMITH MAT '01
"I was in one of the first graduating MAT ​classes, and loved it. I'd been a classroom teacher for 15 years and was always being asked to help teachers use technology. I told my principal I wanted to do more of this kind of work and he said I needed to get a master's and the then-brand-new EdTech endorsement. So, I found Marlboro and went for it. I've been a technology integrator every since. Currently, I cover six schools in the Rutland area as the only tech integrator, and work with three IT support staff. It's crazy, but I learn something new every day and really make a positive difference in how teachers teach and students learn."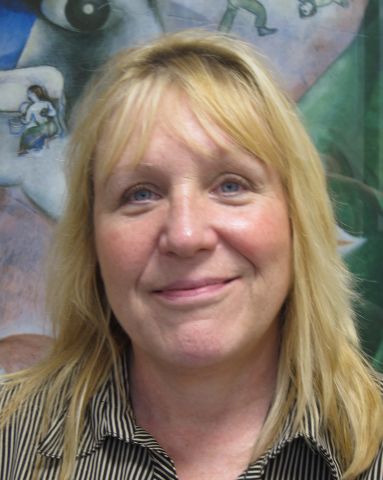 BECKY GIJANTO MAT '14
Library Media Specialist at Pownal Elementary School
"This program has been one of the best things I have ever done for myself professionally. I'd looked for years for the right program, and the MAT is a comprehensive, relevant, and inspiring program that I would highly recommend to anyone. My learning experiences at Marlboro have become essential in my support and creation of active learners. My students are more involved, motivated, and engaged than ever, and I'm more passionate and empowered than I have been in years."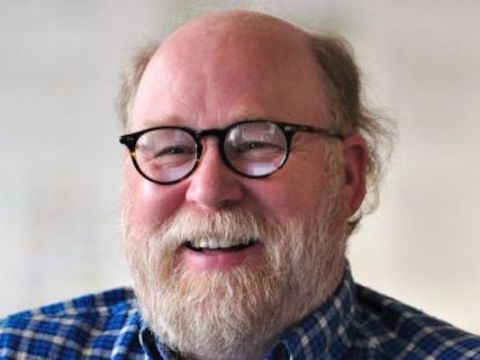 ALAN SILVERMAN MAT '12
"When I was a graduate student at Marlboro College, SunSetter Products recruited me for a unique position as a Technical Support Specialist. My Capstone project was to train independent Sunsetter dealers to use a custom online ordering system. I had to become the expert at installing and repairing all SunSetter products, writing about them and developing training programs for the people who use them. I use many of the lessons learned at Marlboro on a daily basis in my work. In 2012 I became an adjunct faculty person at Southern New Hampshire University, where I created and began teaching an online course called Introduction to GIS. In 2018 I was promoted to quality assurance manager at Sunsetter Products. My ability to understand processes, document them, train people, and continually improve procedures had not gone unnoticed. We are reinventing the way Sunsetter builds products and I am going to be a significant contributor to this process."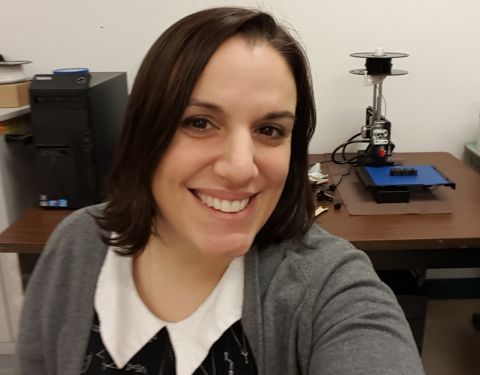 ERICA ZIMMER MAT '17
CAPSTONE: CREATION OF AN ONLINE OPEN EDUCATION RESOURCE COURSE
"In the past two years, I have gained so much more respect at my job, which I attribute in part to the courses I took at Marlboro College. My knowledge and expertise have been recognized in my supervisory union as I have been asked to be part of the proficiency-based learning transition team working closely with the curriculum coordinator. I started my journey at Marlboro to merely take courses towards an EdTech Specialist Endorsement, but soon after enrolled in the master's program. Since my job directly correlates to my studies, I was able to apply what I learned in my classes immediately. The courses were practical to my work and provided me with a lot of tools for refining my job. I am also hoping to pursue freelance work as an instructional designer to supplement my income and build a robust portfolio. My time at Marlboro has boosted my confidence and made me understand that ability is often just a shift in mindset. I have realized that when I put my mind to it, and am interested in the subject matter, learning comes easy, and Marlboro made learning fun."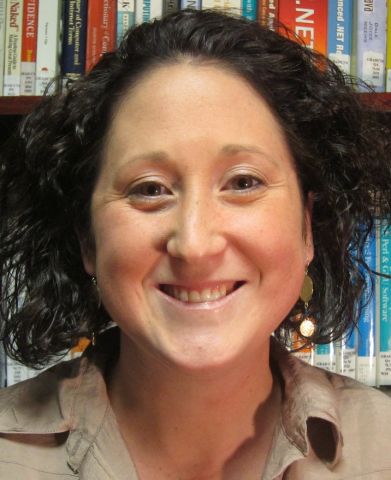 KAREN TRENOSKY MAT '13
Technology Integrator, Brattleboro Union High School
"My life has changed as a result of the courses I have taken at Marlboro and my Capstone project. Near the end of my studies my principal (an MAT alum himself) agreed to hire me as the technology integrator for Brattleboro Union High School, where I had been an art and media teacher. When I initially began graduate school I wanted to pursue to my master's degree to go up in the salary pay scale. After a year and a half, it has become so much more than that. I leave Marlboro with new and innovative models for teaching students and colleagues. I feel I have a better understanding of how to teach online and my educational and instructional design has improved by leaps and bounds. The master's degree at Marlboro opened many doors for me. I feel I leave school as a technology innovator and better teacher."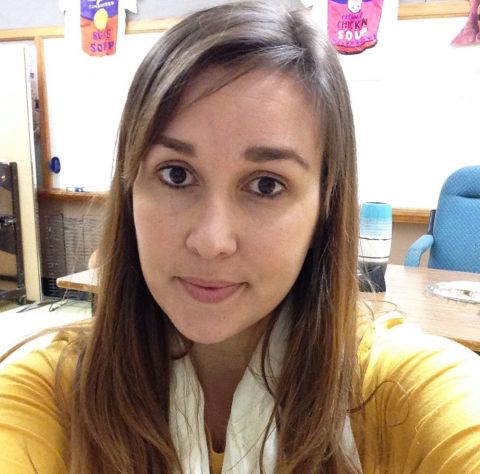 ALLISON CRAM MAT '15
Studio Coordinator and ​Art Teacher, Brattleboro Union High School
"My work at Marlboro has ultimately led me to my new position of studio coordinator at the high school next year. So much has been opened for me—I feel so cutting edge and connected. I originally started my job at Brattleboro Union High School as an art teacher. Now I will have one block per day that I will be in a technology educator role and I will be bringing faculty and students into the television production studio to use what it has to offer. Marlboro College has given me new career opportunities and options that I never before had, and I have grown significantly as a teacher and individual throughout my time here. For example, I have more confidence now in a leadership role and I am pushing myself to do new things that in the past I would never have dreamed I could do. I hope in the future to apply for instructional design jobs and to keep my options open. The challenges of completing a master's degree while teaching full time were great, but I am grateful for the experiences and people I have met at Marlboro."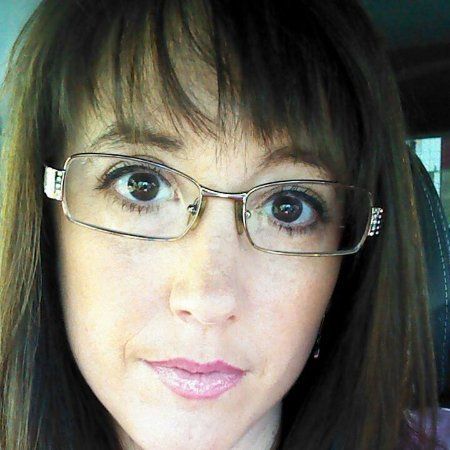 LISA WHALEN MSIT/MAT '12
Senior Instructional Designer at Waters Corporation
"While I thought I was getting my master's in order to teach, I ended up going down a very different path, something I never would have found had I not come to Marlboro. So, what am I doing now?  My day job keeps me quite busy as the only eLearning Specialist for a company of 10,000+ employees, and I love it. Every day I am working on something creative and finding new ways to make digital learning fun and interactive. My part time job as owner of On My Own Reading keeps me busy during the evenings and weekends as I work to get a learn-to-read system I created to the market. This system was a product of my Capstone, and was started in my very first class, Human Computer Interaction, which changed the way I look at things forever. The great thing about this is that my daughters have also been creatively involved throughout the whole process. Learning is something I do every day, it never ends. Going to Marlboro opened my eyes, and it also opened more doors than I realized possible." See full profile.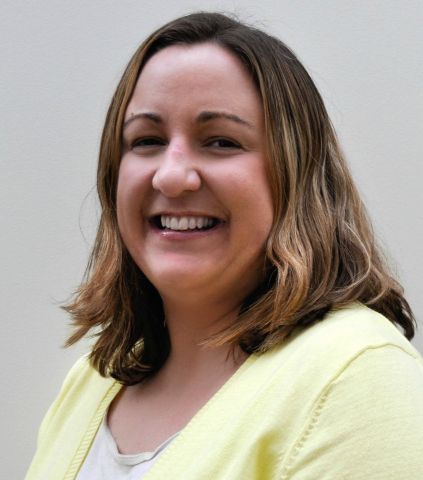 EMILY WARGO MAT '11
Senior Instructional Technologist: Champlain College E-learning.
"Soon after graduating from Marlboro's MAT program, I was hired by Champlain College in Burlington, Vermont, as an e-learning course producer. A year later, I was promoted to the position of instructional technologist at Champlain and in 2014 became a senior instructional designer. I play a vital role in helping faculty use technology and best practices to design courses and enhance student learning. My Marlboro education and experience were invaluable in obtaining my job. At Marlboro, I found knowledgeable and passionate teachers who were able to pass on their learning and excitement about educational technology to me. I am now able to spread that technology enthusiasm to the dedicated faculty I work with!"
JULIE MONROE MAT '14
Special Education Teacher at Bennington Elementary School
"I am excited but sad to enter the "life after graduate" phase of my life. I have enjoyed my time as a student and will miss experiencing the next great class that Marlboro has to offer each trimester. I am still wondering about what other opportunities my degree will hold for me, in addition to how it has already helped me at my job. Perhaps more instructional design, work or teaching opportunities? The possibilities are endless. I can't wait for the next adventure."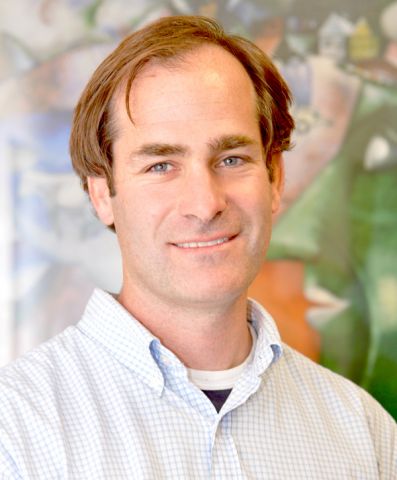 WILL BOHMANN MAT/MSIT '11
Educational Technology Integration Specialist at the Center For Technology in Essex. VT.
"I was hired at the Center for Technology before I graduated. The center's curriculum is primarily project based, so there is a lot of room to incorporate technology skills and standards into the classroom. Developing a benchmark of technology skills is so important as these teachers are guiding students into a technology-filled marketplace. This year I have been focusing on professional development for the staff on topics from file management and media to digital research and Moodle. I am also active with Vita-Learn North West, run workshops in Moodle for the district, and do some web consulting on the side. I'm so grateful for the skills and education I received at Marlboro." See full profile.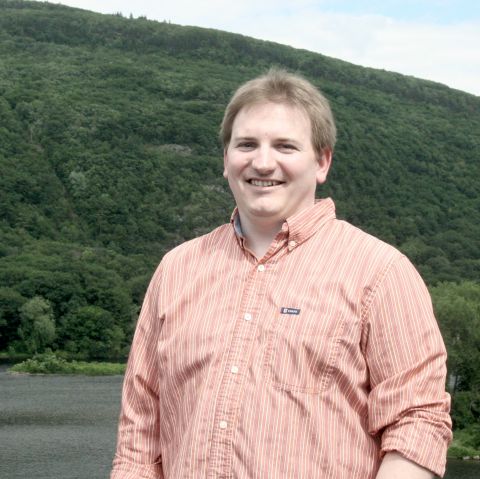 JAMES NYE MAT/MSIT '11, BSMIS '10
Engineer, Sovernet Communications.

Faculty, BSMIS program.
"I've always looked at teachers and thought, 'Why are they using technology here? Why are they trying to force it when it doesn't fit?.' The MAT program helped me answer the questions of when to use technology and when not to, and how to evaluate them from a pedagogical standpoint. Finding out how they use technology, and coming from my place of always using technology, I was able to work with my employer to understand how IT could be used properly both in the educational environment and in my corporate environment. I used the concepts that I learned in the MAT program and the MSIT program to reevaluate the current software, and build a new knowledge database. The MAT program is not just for educators." See full profile.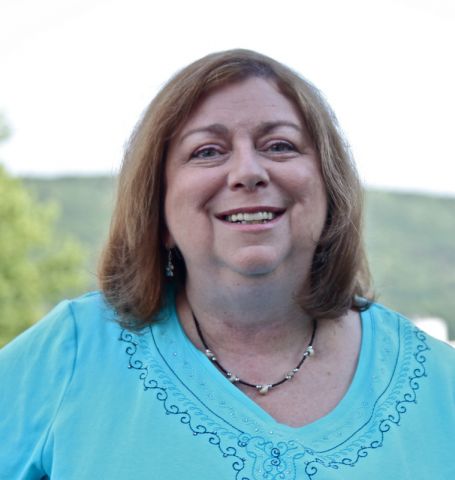 LUANN PHILLIPS MAT '12
Virtual Worlds Coordinator for eXtension,
What LuAnn plans to do is develop a strategic plan and knowledge base for her organization, a national technology initiative of the USDA Cooperative Extension Service. Her goal is to teach over 15,000 educators about immersive 3D virtual worlds and develop guidelines so that some of them can develop projects. "This job didn't exist before they asked me to do it; I sort of invented it. What I want to do is formalize it, and set it up so that if I needed to leave the position, somebody else could come in and pick right up where I left off." See full profile.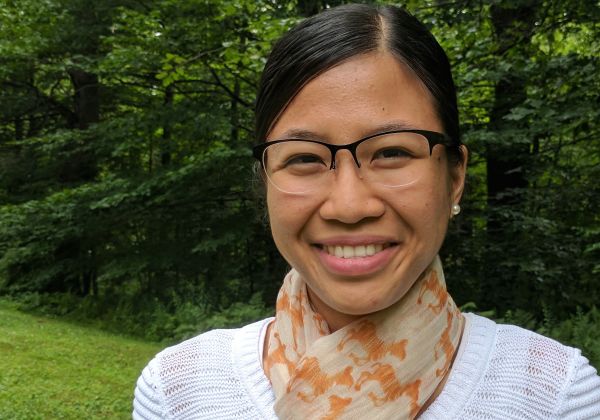 JASMIN DOTY MAT '18
CAPSTONE: LYME CRUSH: A GAMIFICATION OF LEARNING TO RAISE AWARENESS, EDUCATION, AND PREVENTION OF LYME DISEASE.
"The knowledge, connections, skills, and experience I have acquired while at Marlboro's Teaching with Technology program changed how I view myself and the world around me. This transformation helped me get a new job offer as a systems tech at Addison Central School District (ACSD) in Middlebury, Vermont, just before graduating. My studies improved my confidence both personally and professionally. I no longer doubt myself or what I am capable of doing. I feel more equipped with the right tools, pedagogy, and technical knowledge so that I can confidently collaborate with other educators in the field of educational technology. What I have learned at Marlboro is invaluable to me as I start my new job. Marlboro planted the seeds of experiential learning, collaboration, and transformation, and I am excited to become a planter of these seeds at my new job."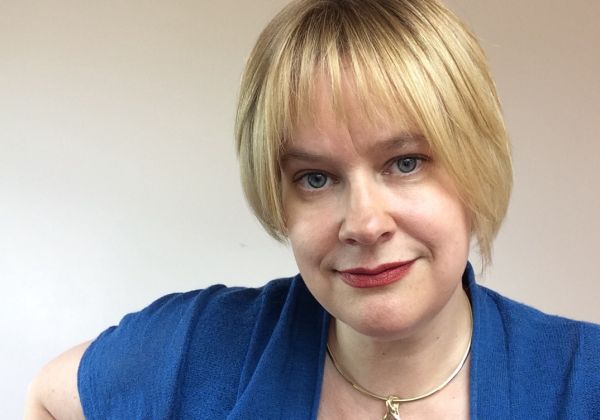 JILL DAWSON MAT '17
CAPSTONE PROJECT: ELECTRONIC, INTERNET-ENABLED, PHYSICAL STORY BOOKS
"The ability to engage in inquiry and play is a hallmark of the Marlboro experience that sets it apart from other institutions. This experience was a good reminder that technology is becoming increasingly dynamic, a reality that may be complicated by people becoming too dependent upon specific tools. This requires flexibility in the way users approach technology for personal learning and instructing others. My coursework allowed me to engage in an authentic exploration of science, technology, engineering, math, and the arts, at the same time I was practicing my skills as an instructional designer. By allowing me to design my own projects, based on my own questions and passions, I feel more confident about my ability to innovate and help others do the same. As a result, I have accepted several invitations to present some of my work with paper circuitry at workshops, Vermont classrooms, and conferences such as Vermont Fest and Dynamic Landscapes. My educational journey has been a living testament to my own persistence, the culmination of everything I'd brought with me to Marlboro. As a result, I am leaving Marlboro with more than just skills. I am leaving with more self-confidence."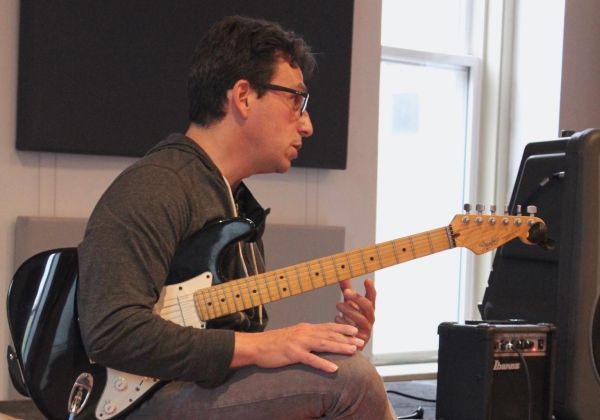 DAN SEIDEN MAT '15
CAPSTONE: THE PERPETUAL MUSIC MACHINE: A FLIPPED MIDDLE SCHOOL CURRICULUM FOR MUSIC
"I enrolled in the MAT program to expand my self-definition and improve my music teaching to middle schoolers. I discovered a world of tech tools, pedagogy, and precedent, but most importantly I got perspective from interesting classmates and instructors. As a teacher I often found myself immersed in patterns of always putting others first, with my own value, significance, and growth as an afterthought. The Marlboro community gave me witness, revitalization, self-discovery, and the feeling that I can go successfully in various new directions in my career."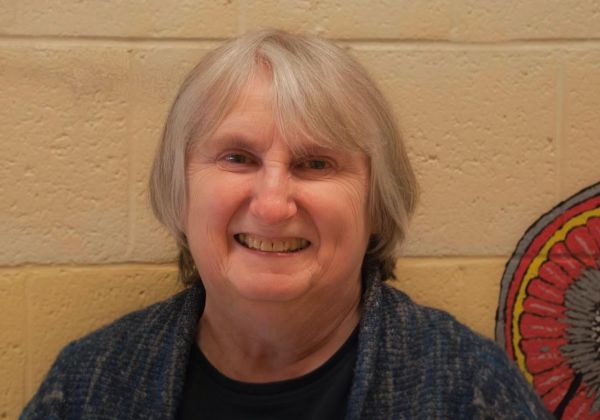 DIANE MOORE MAT '17
CAPSTONE: MAKING A COLLABORATIVE WEBSITE FOR HIGH SCHOOL EDUCATORS
"The courses I took at Marlboro enabled me to dig into the realm of educational technology deep enough to see the difference between something useful and a shiny new device that replicates what is already available. Progress in education with regard to educational technology depends on its ability to effectively support the delivery of instruction. I'm using what I learned in the Marlboro courses in online teaching for both The Virtual High School (VHS) and the Vermont Virtual Learning Cooperative (VTVLC). With what I learned in the program and especially about project planning in Capstone, I will be able to help my students plan their projects while I use technology to help them learn online."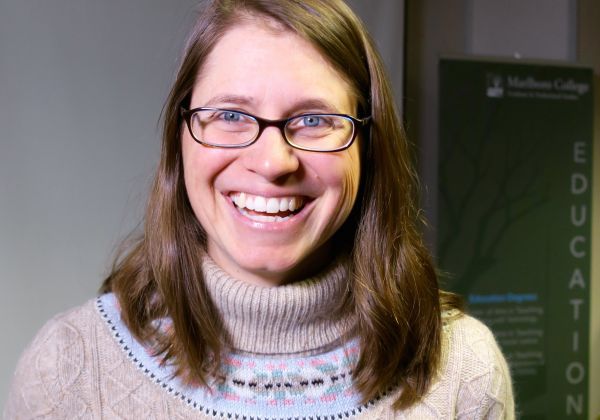 MARY BETH BERBERICK MAT '16
"It was a big leap for me to be working on a technology-focused degree. I was a math teacher in a public middle school, and using technology was not my natural tendency. In the program I at times felt quite frustrated and over my head, but each time I persevered navigating around a technologically-induced obstacle was an important success for me. I also assumed my interest in mindfulness wasn't something I could use in this program. I was so happy that it turned out not be the case. I learned that mindfulness can be taught using technology just like any subject, and that technology use is not must for gamers and the like who seem to lose themselves, it can be used to learn to find yourself. I also found it so helpful to draw on the resources of my classmates—there was a lot of collaboration and humility. Through the course of the program, I came to recognize that being informed about educational technology is fundamental to teaching today. It has become, in rapid time, a universal means of communication, and it's essential that teachers know how to use appropriate technology tools to teach. This degree provided me more than an opportunity to become comfortable with technology, it provided critical skills for me as an educator."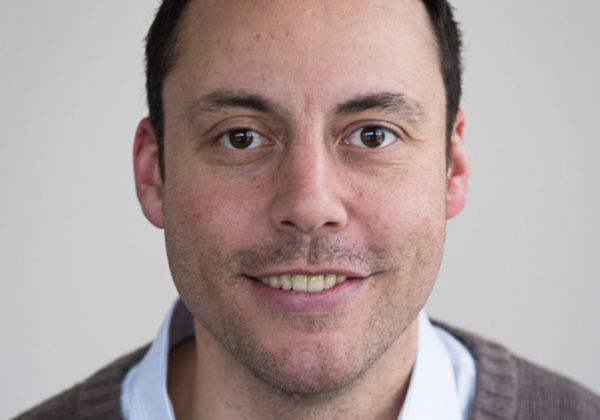 MACK NEAL MAT '17
CAPSTONE PROJECT: DECLARING WAR ON APATHY: INSPIRING AND PREPARING STUDENTS TO TAKE SOCIAL ACTION
"My studies at Marlboro have helped me to envision an entirely new way of teaching and learning. I'm a double alumnus: the Teaching for Social Justice master's formulated my pedagogy and philosophy—my identity as a teacher; the Teaching with Technology master's program completely revolutionized the way I teach. Now my teaching is only limited by my imagination. I learned that the opportunities to build and transform curriculum/lessons as well as create and implement online learning are ever expansive and limitless, thus making absolutely any idea within the realm of possibility. I discovered how to make relevant connections with seemingly unrelated concepts between academics and real-world learning, and I gained access to numerous resources that support every step of my teaching from conceptualization to implementation. The most valuable gift is how the academic experience has helped me to learn about myself. My strengths and weaknesses, my limitations, my capabilities, the intrinsic and extrinsic connections I am now able to make within and with the world around me."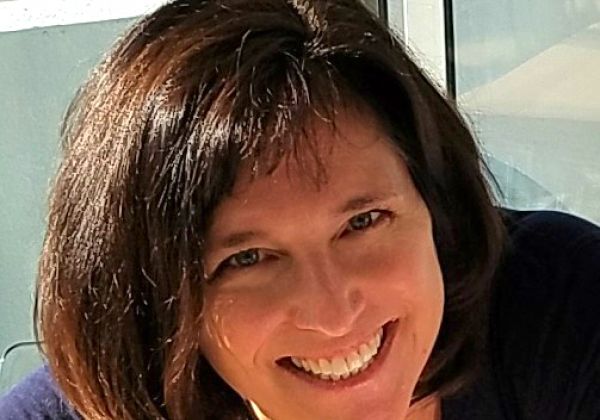 ANNE PIUS MAT '17
CAPSTONE: INFUSING MULTICULTURALISM INTO THE ELEMENTARY CURRICULUM
"The MAT program helped me realize how passionate I am about educational technology. While I was studying in the program, I was lucky to also be employed as a technology integrationist. This provided real-life context for the content I was learning, as well as a lab for engaging and teaching students. As I went through the program I gained experience with my work both with teachers and in the classroom. Naturally, I began taking more of a leadership role and earned the respect of my colleagues, as I became more creative and confident. With Marlboro's MAT-T program, I now have the skill set and passion to confidently collaborate and work in an educational environment where I can make a marked positive difference to my constituency. My new job is as an e-learning developer for Vermont Information Processing (VIP).  I create training materials for the companies LMS, used especially for on-boarding. Having my master's really helped me get this position."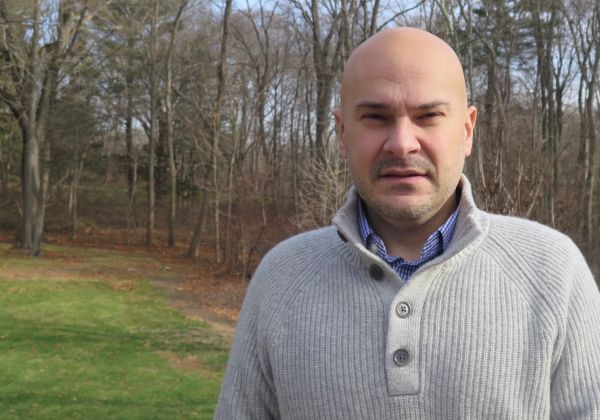 ANGEL ABUIN MAT '16
"During the time I spent in the program, I was promoted from senior informational technologist to technical team lead at NYU, with a track to become technical team manager within the next six months. Coming into this master's program I knew one thing: I wasn't an educator, I was a technologist who installs and maintains applications in an IT department. I wondered how I would speak to change in the classroom when I haven't taught? But during my studies, I matured in the understanding of educational pedagogy and what it means to be a teacher, and a student for that matter. I now understand that what I do is so much more than keeping the technology working. I am able to speak intelligently on not only the implementation of technology, but how its use affects how students learn. I feel like my career is now whole, that Marlboro College's Master's in Teaching with Technology has filled the missing piece of my career puzzle. I can honestly say that I learned a lot and was transformed for the better."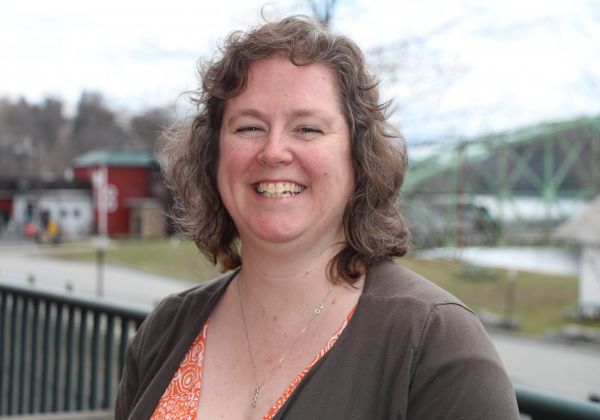 HEIDI DOYLE '94, MAT '16
"Throughout my time at Marlboro, as my skills began to develop and grow, and as my confidence in managing the technology grew, I began to see myself as a leader. One of the greatest successes during my time at Marlboro would have to be the completion of my Capstone Project, bringing "Making" and Makerspace pedagogy into my library. It was a journey filled with frustration, tears, hard work, rethinking, flexibility, and sheer joy. I cannot think of a better culmination to my Marlboro experience than completing this work of passion. I feel more capable as a teacher and reinvigorated, which has helped me push past comfort levels and give myself and my students greater challenges.
"As an undergraduate at Marlboro, I experienced a similar sensation when I completed my Plan of Concentration. It was also over a year's worth of work, toiling through tough times and staying focused in order to accomplish a wondrous task. In so many ways the undergraduate and graduate schools are exactly alike. The rigor of the work, the importance of self-motivation, the need for clear writing and speaking skills, and the impetus for following one's passion are all key components of both programs. I am ever more grateful for Marlboro and the strength I find here."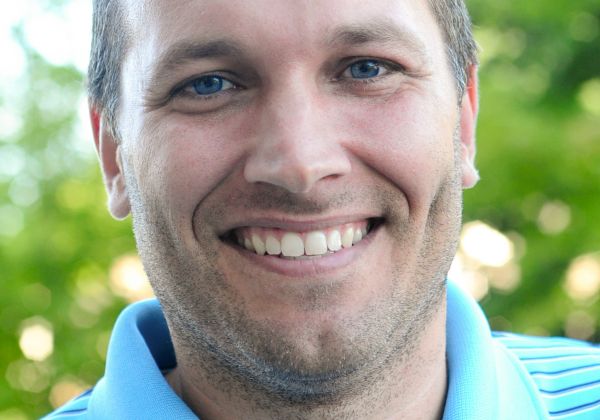 MIKE HATHORN MAT '13
CAPSTONE PROJECT: CREATING A 3D ONLINE HISTORY COURSE
"The whole idea of 3D Vermont started as part of my Marlboro College Capstone project. 3D Vermont's yearly challenge has grown large enough to attract press outside of Vermont, but more importantly, it continues to teach history in a very engaging way through 3D modeling and 3D printing. Initially, I came up with the idea to teach history this way to disinterested high school students. I had them each build an exact 3D model of a building our town. Once the students were invested and excited about their building, I had them research it's history and includes it a text file with the building model. Frankly, I was surprised how well it worked as a teaching tool. Now the yearly Town History in 3D Competition has the support of the Preservation Trust of Vermont, Vermont's Agency of Education, and the Vermont Department of Housing and Community Development, Division of Historic Preservation. And there's a website at 3dvermont.org. Thanks, Marlboro for helping me start this."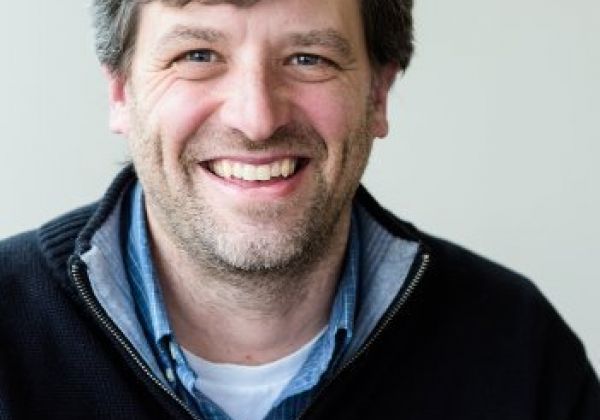 MATT LIVINGSTON MAT '16
 "I came into this program with the intent of building myself into something else. I came wanting to explore and learn, wanting to have my questions answered. I leave not with answers, but with skills that will help me ask questions and discover answers. This is invaluable. This is the "teach a man to fish" process that education should be. This is critical inquiry. This is reflective practice. This is the heart of my Marlboro experience, and it has made me into a more intellectual, more inquisitive, more compassionate person. Marlboro has been a place of transformation for me." Matt is currently pursuing a Ph.D. in Educational History and Philosophy at Indiana University as a McNeil Fellow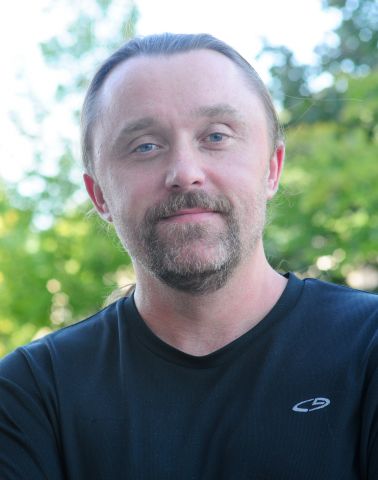 ADAM PROVOST MAT '12
Director, Burlington Technical Center; President, VITA-Learn.org (Vermont's ISTE.org's Affilate focused on Professional Development)
"I was searching for master's programs that would fit into my busy teaching, coaching and consulting schedule and the MAT program at Marlboro fit the bill. I'd put off getting a master's for some time. I knew it was time to take the plunge. It turned out even better than I thought. Marlboro help fuel my passion to innovate. I sharpened a wide variety of skills along the way. After my studies at Marlboro I was feeling antsy to innovate. I applied and was nominated by peers to take a Rowland sabbatical that let me travel the world looking at innovation in education. That was a life changing experience. When I returned I knew my goals did not line up with where I was teaching any longer. it just didn't feel right. I sought to innovate and collaborate at deeper levels. A friend contacted me with an opportunity to apply for a hybrid position at Burlington School District as a Technology Integration Specialist, which included a role as an innovator with their Nellie Mae Partnership for Change grant. I accepted the offer at Burlington and used that opportunity to dive further into my work with VITA-learn to help them innovate and refresh educator PD opportunities. During that time I started working on innovation projects with Burlington Technical Center and their Director, Tracy Racicot. When Tracy accepted a job at Burlington High School, I was offered the job as Director at Tech Center to continue that important work we started. I've joked many times that I've successfully avoided school administration jobs up until this point. I never wanted to dive into that realm. I knew it was time to dive in this time. This is a great team. I love the challenges here. Having a chance to help shape it further is a fun challenge. If you've seen the news lately… we have some very important work to do in education, right? The program at Marlboro got this wild four year ride started. Step out your door… and you never know where you'll get swept off too. I'm innovating again… and loving it."
CYNTHIA COHEN MAT '17
CAPSTONE: CREATION OF A TRAINING COURSE AND MULTIMEDIA MATERIALS FOR THE STUDENT LOAN LAW WORKSHOP
"As a result of my studies, I created several significant changes to my professional outlook and goals. I realized in my first semester that my job as a librarian in a K-6 school was not where my interest or skills lay. It was not until the following semester, while in Instructional Design, that I first understood I could tailor the program and my goals to work with adult learners, an old dream of mine that I had shelved as not possible. Throughout that semester I had many conversations with influential people in my life, which led to me deciding to focus my Capstone in this area. I also realized that I wanted to focus my attention entirely on adult learners, and I chose not to renew my contract at the elementary school. By focusing on my goal, I have succeeded in creating a marketable product. As my course exceeded the expectations of the workshop partners I have been hired to revise and facilitate my project."
KAREN CASE MAT '07
Instructional Desiger SUNY Clinton Community College
Part-time faculty Vermont State College System and Marlboro College Graduate and Professional Studies
"My Marlboro program allowed me to re-invent myself. It was a very challenging year to work and go to school at the same time. The grad school experience took me out of my comfort zone many, many times, but was exciting at the same time. I learned new and cutting edge technologies at every step of the way. I also liked meeting friends I will have for life. The program was flexible and offered a constructivist approach to learning. In other words, I applied everything I learned in some way, shape, or form." Karen's capstone was to help the Community College of Vermont (CCV) increase awareness of online education. After her capstone defense she was hired to coordinate CCV's online art and computer course offerings. In 2013 she landed her dream job as an instructional designer working for the State University of New York system, first at SUNY Plattsburgh and currently at Clinton Community College. In 2016 Karen earned a PhD in Computing Tech in Education from Nova Southeastern in Fort Lauderdale, Florida. See Karen's full profile.
ELIZABETH MCCARTHY MAT '08
"I had been on the fence about whether to pursue a degree in creative writing or some technology-focused graduate program. As it turns out, the teaching with technology program at Marlboro was the right choice, as it engaged my creative side in a way I had not expected. Since graduating in 2008, I worked in many Vermont schools as an educational technology specialist supporting educators, as well as students. I've recently semi-retired from the public K-12 system,  I now work as a private consultant as a digital learning coach with a speciality in Google Apps for Education and Digital Literacy. The idea of what it means to be literate in today's world has been something I've continued to explore and have been recently working with Vermont Reads Institute to offer workshops on this topic. I am also an online instructor for Community College of Vermont, a Google Educator Trainer,  GEG (Google Educator Group) Vermont co-leader, and a former member of the Vermont Vita-Learn Board of Directors."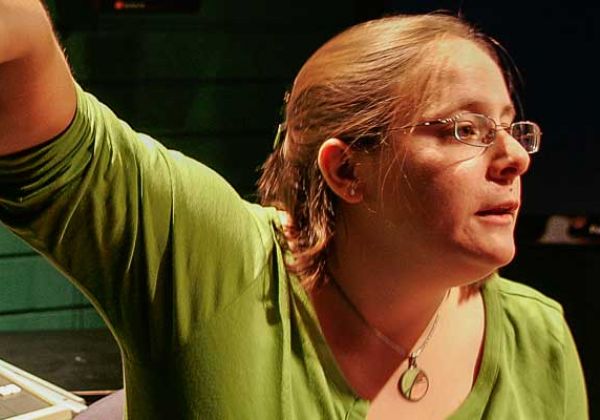 MEAGHAN MEACHEM MAT '07
Assistant Professor at Lyndon State College
"What I loved the most about Marlboro was that it allowed me to take the MAT program and focus it on the skills I needed to get to where I wanted to go—which ultimately was to be in a college setting. I loved how open-minded everyone was to what I was trying to accomplish for myself. I never once heard a 'no you can't do that here.' Marlboro has given me so much to bring to my job today—without it, I really don't think I would be nearly prepared enough to teach in a college setting."
AMY STEVENS MAT '06
"My division is responsible for developing and maintaining all our online courses. Since joining SNHU, I've played leadership roles in our LMS migration project, participated in the transition to a new bookstore (saving students millions of dollars a year), and spearheaded a bold and aggressive plan to introduce third-party learning resources into the curriculum to drive down costs and improve student learning outcomes. In addition, I am a member of the Academic Strategic Leadership group that guides the online college's academic mission. There are days when I am amazed that I am in this roll and know I couldn't have gotten here without Marlboro."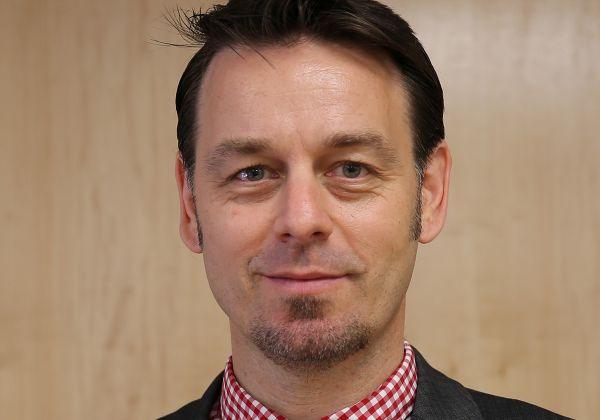 KEVIN BELL MAT '00
Pro-Vice Chancellor for Digital Futures – Western Sydney University
"While I graduated back in the antediluvian days when Ask Jeeves and MySpace were things (2000), the thorough and thoughtful analysis of emerging technologies and their pedagogic efficacy has provided a backbone to my subsequent work and career moves. I was hired by a Boston dot.com start-up two weeks prior to my graduation and have moved on through New England College, Southern New Hampshire University, Northeastern University, and on to my current position at Western Sydney University in Australia. I was recommended to the Sydney-based head hunter by a Marlboro contact. The world is shrinking with each graduating class, and I find that the Marlboro influence continues to grow. I built on my MAT with an Ed.D in Education Management from the University of Pennsylvania (graduated 2014). At many institutions throughout the US and now even farther afield, I see my former classmates and peers holding positions of influence and seniority. Our common launch pad was the challenge, opportunity, and network that we were exposed to at Marlboro."
ANNESA HARTMAN MAT '02
Lead Instructional Designer at ELearning Innovation.
Author of 19 instructional books on popular software. Author info at: Delmar Cengage Learning.
Instructor at Modesto Junior College in California and the Community College of Vermont.
"In 2000, while I was doing a lot of freelance graphic work and teaching, I thought it might be a good idea to get a master's in the field, so I started looking for a graduate program that integrated technology and teaching. To my delight the perfect program was right in my own backyard of lovely Vermont—the MAT program at Marlboro. I met so many wonderful, talented people through the program and I stay in contact with most of them today. In fact, my first instructional design job at Kaplan University was through an association with Will deBock (ISM '98) that started with some freelance work during my Marlboro studies and then by 2009 into a full time position. Even more than a decade after I graduated, the opportunities that still come my way through my association with Marlboro never cease to amaze me."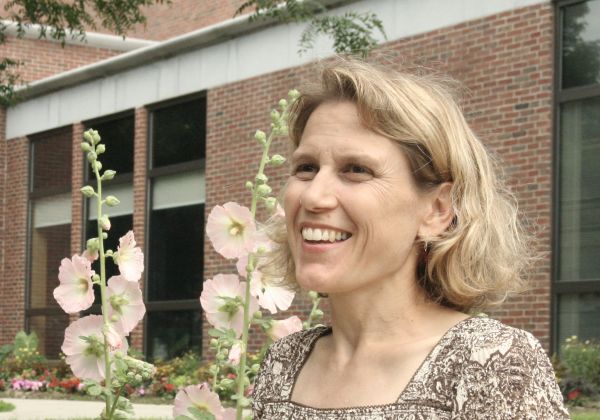 JENNY DARROW MAT '00
Director of Academic Technology, Center for Engagement Learning and Teaching (CELT), Keene State College
"Marlboro was innovative, it was quick, and it was an absolutely wonderful experience. Now I manage a small group at CELT that supports faculty teaching and student learning. Our job is getting people comfortable with technology, understanding why they should be using technology. Edtech is balancing the technical piece and the pedagogical piece, understanding technology and where technology is heading, but instructional design and pedagogy—I think that is absolutely critical. I don't think I'd be where I am now without Marlboro College. It may sound cliché, but Marlboro will support your big ideas and encourage you to take risks. The blended learning model allowed me to work when I was ready to work, and the work we did as a cohort, the bonding we did and the learning from each other were all incredible." See full profile.
ARTHUR KILKELLY MAT '14
Faculty, Community College of Vermont
"I have been wanting to get a master's for the last 20 years or more. I took a certificate in adult education in the late 1980s, but it didn't quite connect with what I was experiencing in the field, teaching high school dropouts on welfare. Because of past experience, even though I was excited about the program, I was also skeptical as to its relevance. I have not been disappointed. In each of the courses that I have taken I have found something that fits in the field. Courses are only part of the experience. Each class weekend was a stimulating experience, finding out what each of the others in my cohort were doing. Coming from a place of insecurity about my teaching and teaching methods, I was able get insights that only come from getting to know people and being comfortable with them—not the sort of insights one gets at a conference or retreat. What has prevented me from moving on has been not only a lack of a higher degree, but also the confidence in myself that I can do the job. I think I can move on now."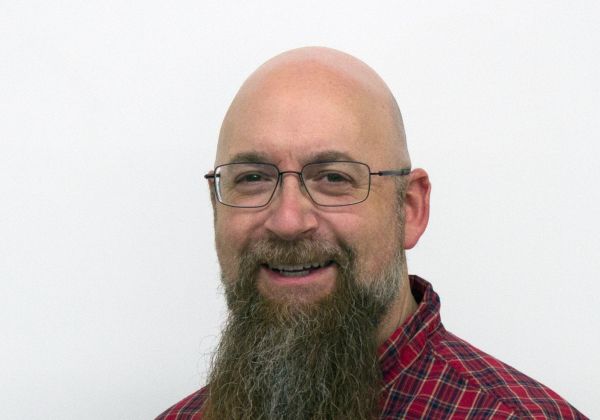 DREW BLANCHARD MAT '10
Technology Integration Specialist, Winooski, VT School District.
"The MAT program at Marlboro helped me move on to the next phase of my professional career as the new technology teacher for the Winooski, Vermont, school district. I was hired in my new position before I graduated. For several years I'd been looking for a program that would allow me to combine my love of teaching with my passion for technology. I've found the courses and content of the MAT program to be directly applicable to my own goals, and the learning network that has been created here helps me personally and professionally. My work in the MAT program allowed me to fill a need in my own school district, where I've become a resource for our faculty and staff while still working directly with students. I rediscovered my own love of learning and feel rejuvenated in many ways."
OUR OFFERINGS
A 36-credit Master of Arts in Learning Design and Technology (MAT)
A 4-course Certificate in Instructional Technology
Vermont State Educational Technology Specialist (ETS #42) Endorsement Courses.
Professional development through our Continuing Education Program (CEP).
If you have any questions, please come visit us, contact us at admissions@gradschool.marlboro.edu or 802-451-7506, or go directly to program chair, Caleb Clark.