Fields
Education
B.A., Norwich University, 1992
Ph.D., University of Massachusetts at Amherst, 2001
At Marlboro Since
1999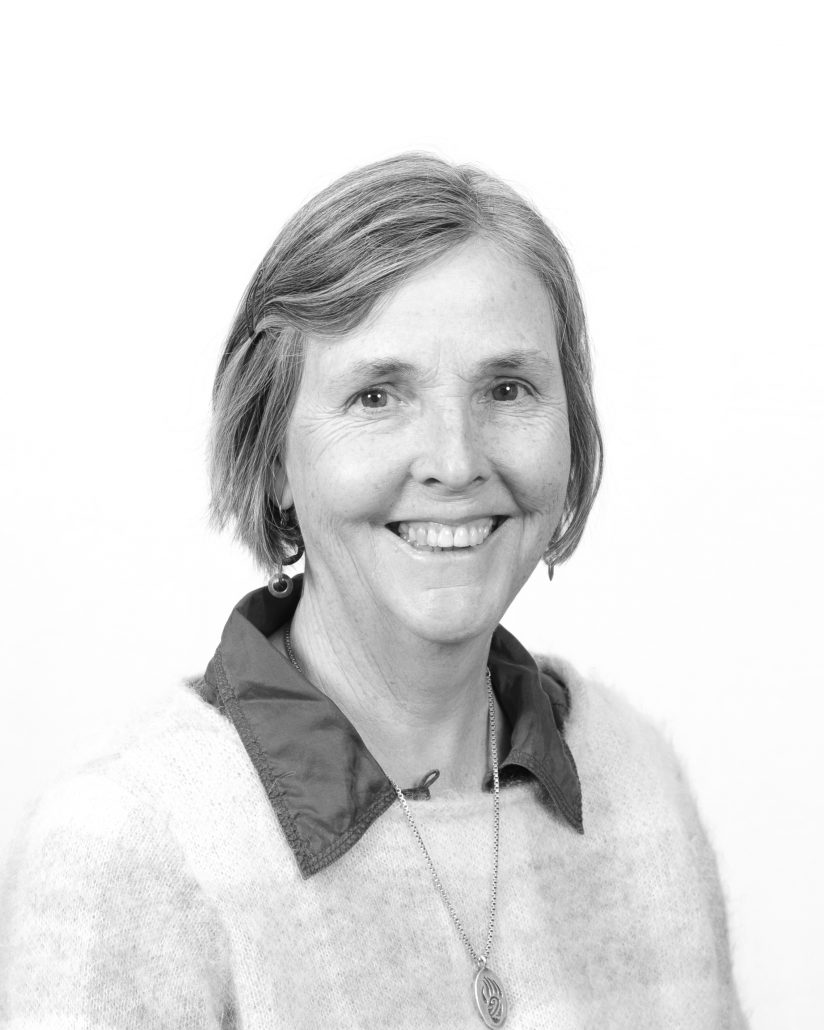 Meg Mott became interested in political theory while working as a court advocate for a battered women's shelter. Having worked as a paralegal in the 1980s, she was confused by some of the doctrines emerging in feminist jurisprudence. "The part of me that was a feminist was delighted to see women's testimony taken so seriously. The part of me that was a paralegal was worried about the erosion of due process." While both sides had valid points, there were few opportunities to debate the merits of any change to public policy. Instead, each side went into its own corner, with one side winning and the other side losing all credibility. Meg teaches political theory as a way of opening up contentious political debates so that each side has room to breathe.
Teaching Philosophy
Meg uses two strategies to build democratic capacities: the Commonplace Book and the debate. The Commonplace Book was developed by early modern political theorists as a way or organizing what they had read and what they were thinking while they were reading. This personal collection of arguments and counter-arguments provides the basis for writing essays and for taking any position in a public debate. The debates can be as formal as a Lincoln-Douglas debate and as informal as role-plays. All of these formats allow us to argue positions we may not agree with. The point of these encounters is to develop the skills of persuasive reasoning against a worthy opponent.
Scholarly Activities
Since the 2016 presidential election, Meg has turned her attention to improving public debate between progressives and conservatives. Her Debating Our Rights series focuses on the Bill of Rights and Reconstruction Amendments. Each presentation focuses on one Amendment, giving room to competing interpretations and encouraging audience members to jump into the debate. She recently joined the Vermont Speakers Bureau in order to move these conversations around the state.
Publications
"Pope Francis and the War on Drugs," in When Politics and Theology Meet: Pope Francis as a Global Actor, edited by Paul Manuel, et al. Palgrave MacMillan (forthcoming).
"Sex in the Era of Consent," in Street-Level Sovereignty: A Jurisprudence of the Everyday, edited by Sarah Marusek and John Brigham, Rowman & Littlefield (forthcoming).
"How many colleges mishandle sexual assault cases – and what to do about it," Washington Post (July 31, 2014).
"Does 'restorative justice' in campus sexual assault cases make sense?" Washington Post (August 29, 2014).
Passing Our Lives through the Fire of Thought: The Personal Essay in the Political Theory Classroom," PS: Political Science & Politics, 41 (1) 2008.
Politics & Social Change in Latin America (with Howard J. Wiarda), Praeger Press, 2003.